Staying safe on public wi-fi networks
3 minutes read
|
March 16, 2016
Public Wi-Fi networks are great. In coffee shops and hotels, they can be a huge help for keeping us connected. But, public Wi-Fi networks are not nearly as secure as you think, which means your data can be at risk. So here's a few tips on how to stay safe when you're out and about.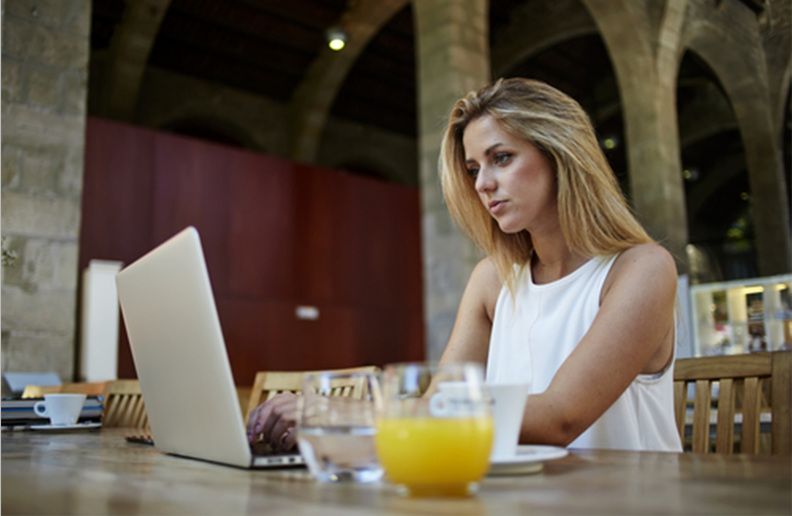 1. Turn on your firewall
Did you know your computer came with a firewall? That's right, most modern operating systems today have a firewall built right in. A firewall stops outsiders from making a connection to your computer. If they can't connect to your computer, they can't see your data. At minimum, ensure your firewall is turned on. Follow these instructions to turn it on for a Windows computer, and these for a Mac.
For your Windows computer:
1. Go to Control Panel and select Security.
2. Select Windows Firewall
3. If not already set to On, select Turn On.
For your Mac:
1. Go to System Preferences and select Security & Privacy.
2. Select the Firewall tab.
3. Click Turn On.
2. Ensure the website you visit is secure
When you visit a website with sensitive information (Facebook, Financial Institutions etc.), ensure that you are connecting over HTTPS. The "S" stands for secure, and encrypts the information that's being passed back and forth between your computer and the website you are on. With HTTPS, you can keep information out of prying eyes. When you are connected to a public Wi-Fi, always check for the lock symbol, and if it's not there, wait until you get home to use the website.

3. Be careful with what you share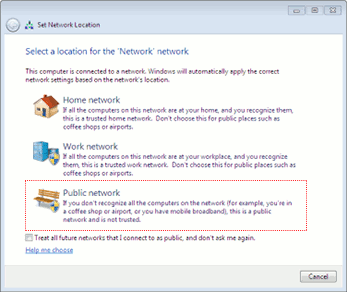 When you are at home, you may share a variety of information with other computers you trust. Like files, printers, or even allow remote login. When you are on a public Wi-Fi, its a good idea to make sure these options are turned off. Otherwise, strangers may able to access your computer even without a password.
It's easy to make this work on Windows. Whenever you connect to a new network, Windows will ask what type of network you are on. Make sure you select the public network option so the operating system can make the proper adjustments.
4. VPN
If you are more advanced and need the highest level of security, consider paying for a VPN service. A VPN (Virtual Private Network) puts all the data you transfer on a public Wi-Fi network into a private and secure tunnel. VPNs are excellent for professionals on the go that may need to access sensitive work-related material that may not serve the data over a secure web protocol like HTTPS.
That's it! With these 4 tips, you should experience a much safer public browsing experience.
Learn more about how you can have a friendlier internet experience with start.ca, today!