What is private browsing?
3 minutes read
|
August 10, 2016
Normally, your browser records every website you visit in the browser history. Your browser also remembers websites you've visited frequently, files you've downloaded, search engine terms and even account log-ins you may choose to store in the browser.
Now all this can be very convenient when you're on a strictly personal computer, but what if you share a family computer and were planning a surprise trip for the family? You definitely wouldn't want to give away the surprise by having the next user stumbling onto your browser history. That's where private browsing comes in handy.
When you enable private browsing mode, information like browser history and search queries disappear as soon as you close the browser window. This way, all of your information from that session cannot be viewed by the next user on the computer.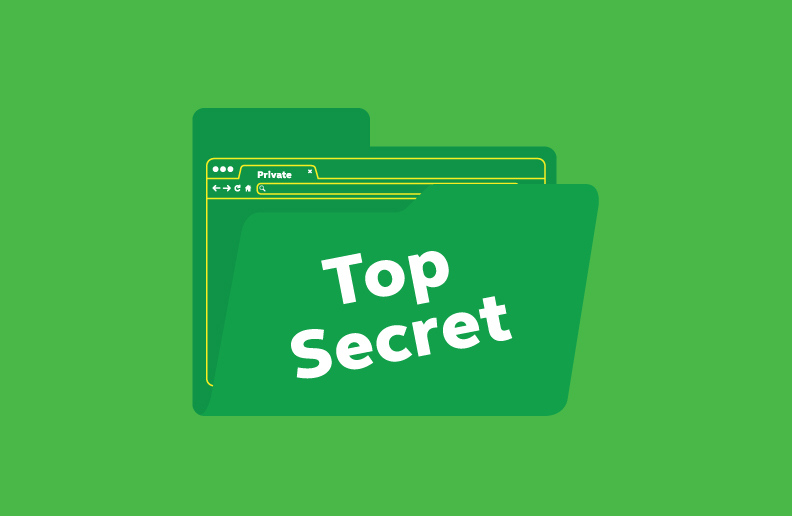 Other Uses
There are lots of other scenarios where private browsing comes in handy:
Protecting yourself when you're not on your own computer: If you're in a hotel and need to log into your email or other sensitive, personal websites, it's always best to use private browsing so your information stays private as soon as you close the browser window. This way you are not relying on the hotel computer system to wipe any traces of possible sensitive information.
Find Better Prices: If you've been eyeing a particular plane ticket or hotel room for a while, sometimes travel sites would bump prices up just a little bit to give you that extra nudge to put through a booking. If you enable private browsing, these travel websites will always show you prices like you are a first time visitor.
Log into linked accounts at the same time: If you have 3 Gmail accounts, for example, logging in on regular browsing will prevent you from logging into another Gmail account at the same time. If you turn on private browsing, you can log into all 3 accounts at the same time.
Sounds good! How do I get it?
Fortunately, there is nothing tricky for you to do if you have a modern browser installed. All modern browsers, including Chrome, Firefox, Safari, Edge, and Internet Explorer have private browsing built in. To start a private browsing session, all you'll need to do is open your browser's menu, and hit New Private Window instead of New Window. You will then get a new window that will look slightly different (usually darker in appearance) to signify private browsing is now enabled.
PS: Chrome calls their private browsing Incognito. It's the same thing.