The Trews Rock the Lunchroom at Start.ca
2 minutes read
|
November 7, 2019
On Friday September 6th, we received confirmation that The Trews would be preforming a LIVE acoustic set in our very own lunchroom. Excited and overjoyed by the news, we jumped into action and started preparing.
We cleared offices and fully transformed our lunchroom into an intimate set, equipped with a stage, sound deck, standing room, and our green version of the red carpet with the perfect backdrop.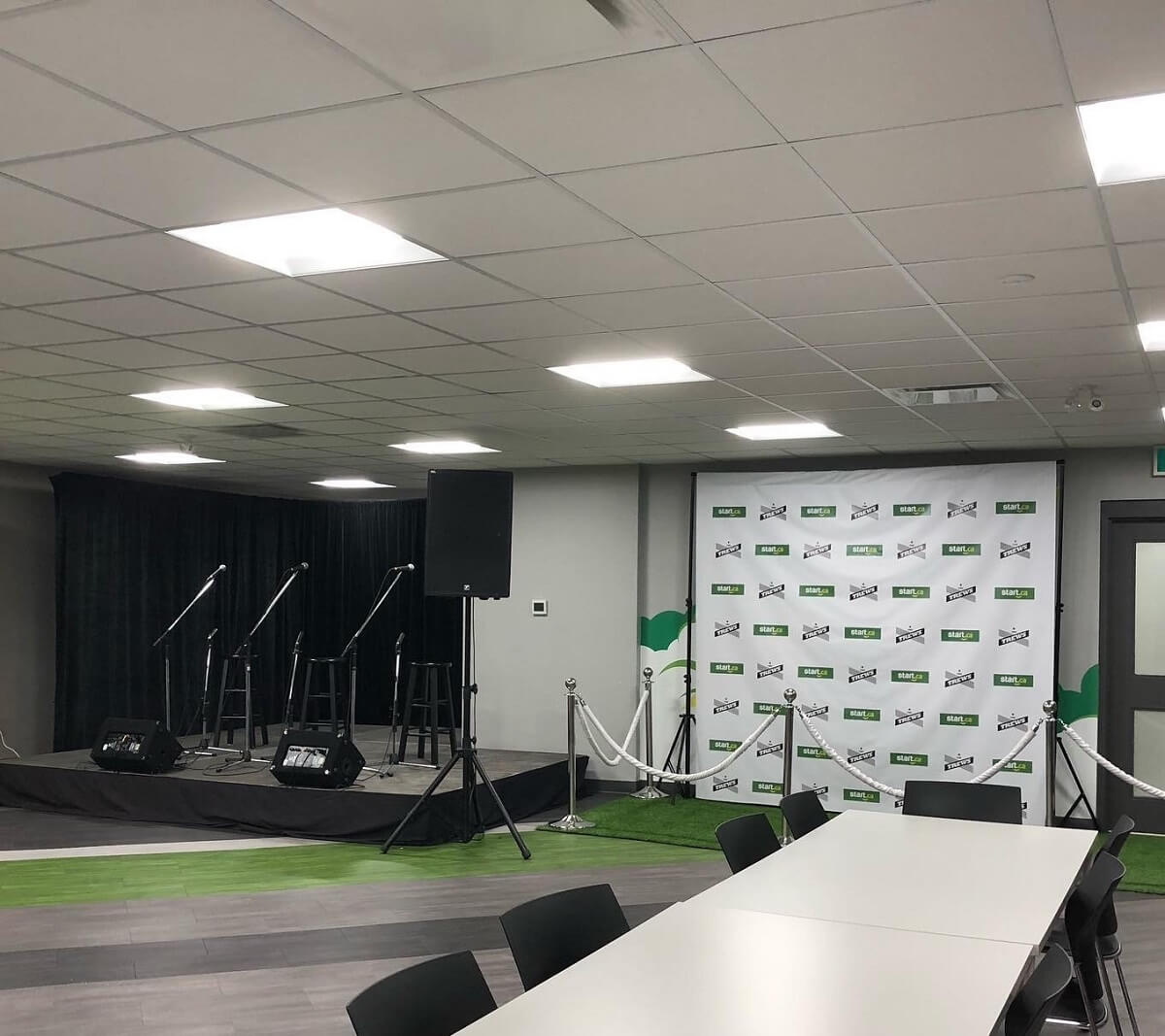 The Trews hosted a contest on their personal social media announcing the event and allowing their biggest fans a chance to join the Start.ca family in our lunchroom for their performance. With the winners chosen and the day quickly approaching, we were anxious to get this show on the road!
Trewsday
Tuesday, September 10th (or The Trewsday as we now call it), had finally arrived, and you could feel the anticipation in the air! The morning went by in a blur as everyone hurried to get everything organized. We set up cameras for the livestream, ran a final sound check, and set up a dressing room for The Trews, stocked with refreshments, snacks, games, and our famous giant green bean bag chairs!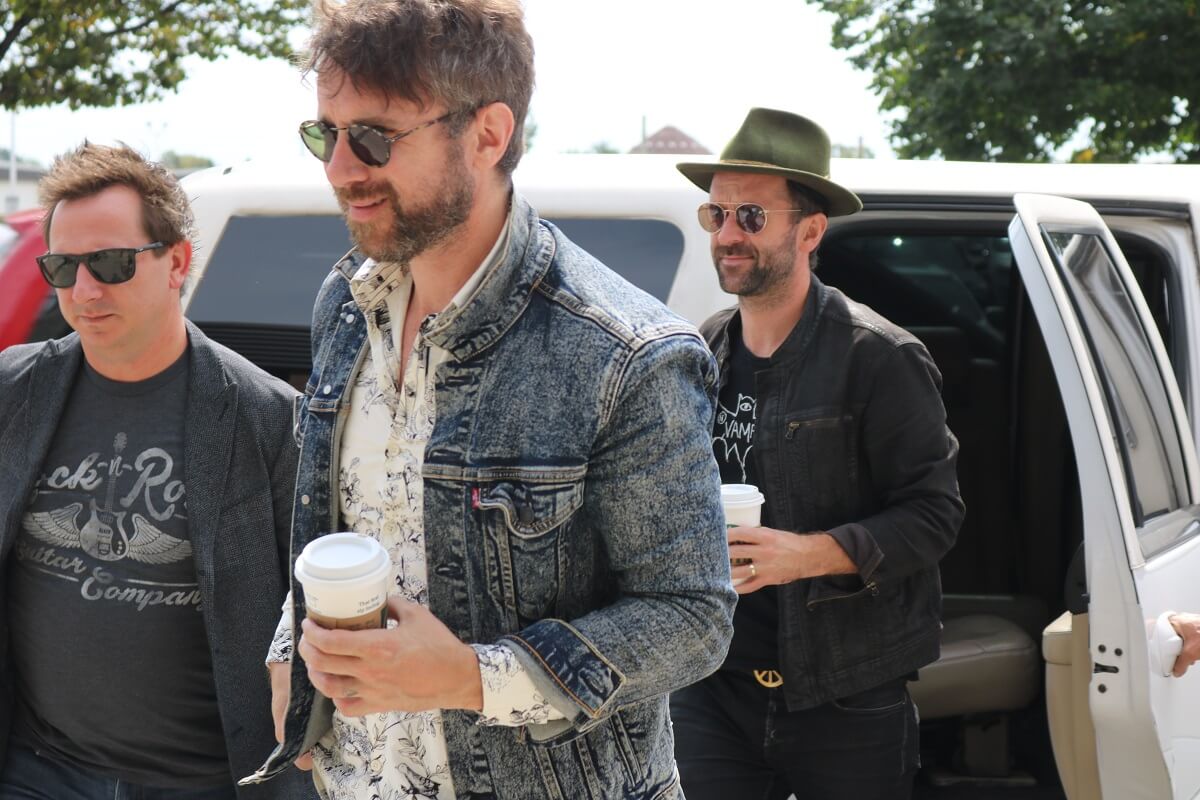 A long white limousine pulled up to the side of our building and we knew it was time to make Start.ca history. After the sound-check and final camera angles were set up; "Rock the Lunchroom" was ready to begin!
Cheers filled the room as John-Angus MacDonald and Colin MacDonald took the stage. They performed 7 of their hit songs including "Hope & Ruin", "Tired of waiting", "Vintage Love" and their newest single "Touch". It was a pitch-perfect performance.
A Trew Experience
After their set was completed, Colin and John-Angus made a pit stop on the green carpet to let us take some photos and get some albums signed. All the contest winners and a few of Start.ca employees were lucky enough to win a meet & greet in our "green room," where they could hang out and chat with The Trews.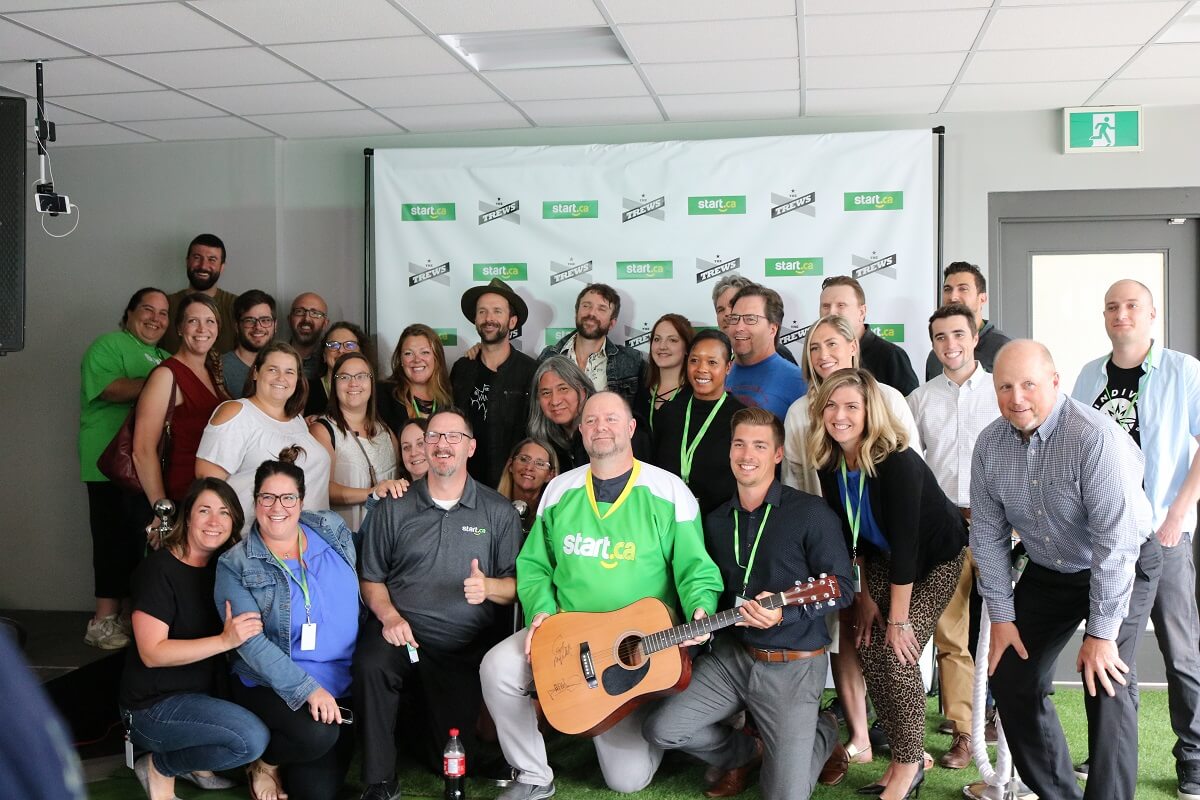 The day was Trewly perfect in every way. If you were unable to come to our Rock the Lunchroom with The Trews, or missed our live streaming of their performance, no worries.  You can still watch the entire performance below, or on our YouTube page.