Start.ca Unveils New Installations at London International Airport
3 minutes read
|
September 22, 2020
LONDON, ON – Start.ca has unveiled new installations at the London International Airport (LIA). Created in collaboration with area partners, the installations feature materials and symbols local to the Forest City. The installations were designed to facilitate connection and demonstrate appreciation and pride for London, Ontario to travellers, whether they are residents of the city or visiting for the first time.
The installations include a large "living wall" near the Departures entrance inside the airport and two vinyl-wrapped loading bridges that travellers use to board or exit waiting aircraft. The living wall is an 11-foot high installation of plants and mosses native to Ontario and North America, and it incorporates a 13-foot, 250lb live edge wood feature that was sustainably sourced from a Thamesford property. An integrated plumbing system was installed behind the living wall to sustain plant life, allowing for continual growth and maintenance of this unique piece of art. The vinyl-wrapped loading bridges feature well-known London landmarks and neighbourhoods, as well as the Start.ca products and services that facilitate connection for residents and businesses in the area.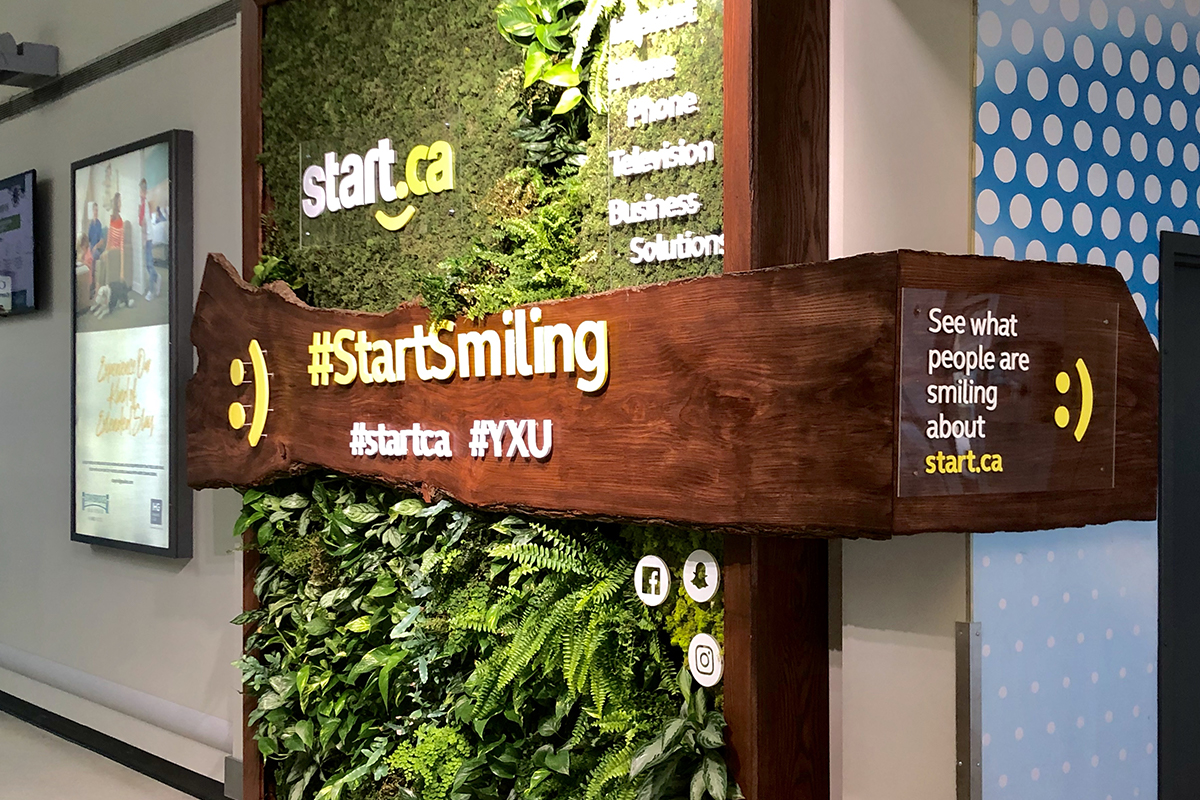 In collaboration with Start.ca and LIA, TMD, a local marketing agency, created and managed the designs. Respira (formerly New Earth Solutions) sourced materials and executed the install of the living wall and Signature Graphics completed the printing and installs of the vinyl wraps in two of LIA's most prominent loading bridges.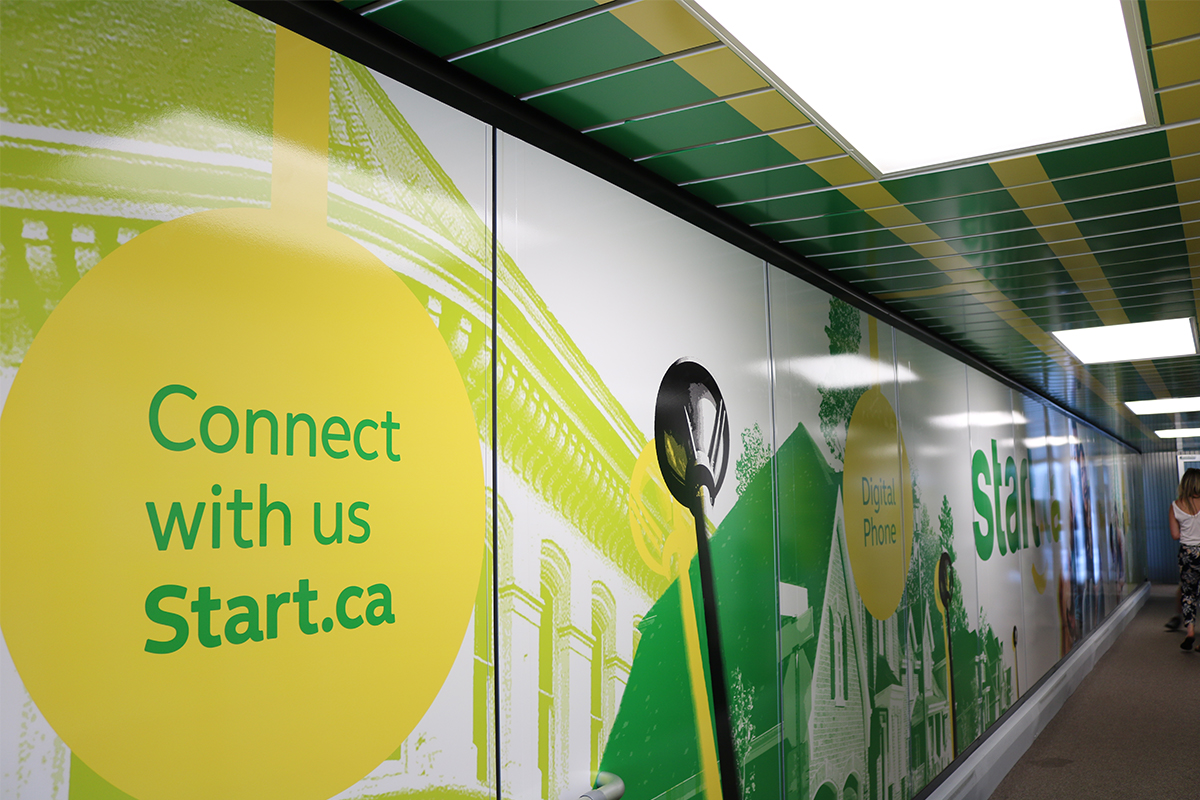 "Community involvement and giving back to the city are incredibly important to all of us at Start.ca," says Peter Rocca, CEO and Founder of Start.ca. "Our company was born and raised here. We have been proudly London-based for all of our 25 years and the city has been so good to us throughout this journey. We are pleased to have had the opportunity to work with great area businesses to create new installations at the London International Airport. We hope that these pieces of art will make London as memorable for others as it is for us."
The unique circumstances associated with the COVID-19 pandemic created some challenges for this initiative. All meetings and design work normally completed in-person were executed remotely and social distancing precautions were in place for the installation work. Timelines were also shifted due to lockdowns. This resulted in installations taking place during record-high seasonal heat, which impacted the application of the vinyl wraps. Despite the challenges, the teams persevered, and the installations were completed in time to allow for a socially distanced sneak peek with partners and community members. The video showing their reactions can be viewed here.
"Start.ca has shown us what community leadership looks like by creating a space that bids us a fond farewell, welcomes us home, and reminds us that London is a vibrant community that is always growing," says Dave Cliche, CEO and President of TMD. "While so many organizations were forced to withdraw and limit their exposure during the pandemic, Start.ca's installations at the airport truly demonstrate their commitment to bringing a sense of freshness, hope, and the promise of brighter days to our community. It was an honour for the TMD team to work with Start.ca and area partners to bring this initiative to life for London."