2020 And Your Internet Experience Just Got A Little Smoother
5 minutes read
|
December 15, 2020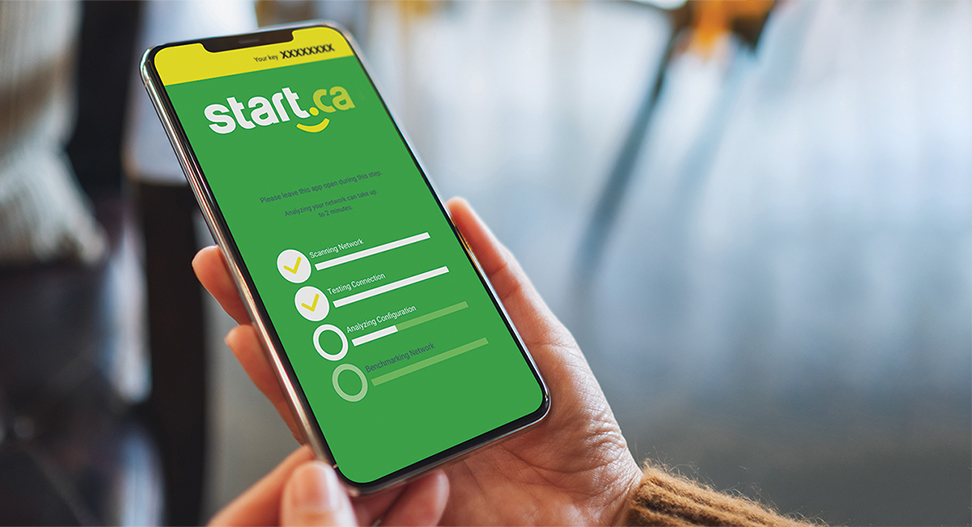 To say that 2020 has been a bumpy ride is a huge understatement and Start.ca wasn't exempt. Like most Canadians, we had to pivot and adapt. With so many people and businesses forced to operate online, practically overnight, we experienced exponential growth and had to quickly make adjustments.
When the initial lockdown hit Ontario in March, Ontarians were using A LOT more internet. The workforce was suddenly required to work from home and depend on home internet instead of offices equipped with complex networks. Schools went 100% remote online learning – further increasing internet draws in most homes across Ontario.
The Day The Internet Broke… Almost
Because the internet is still relatively new – it's only become a household staple over the last 25 years – it hasn't been categorized as a utility. But in actuality, it is a utility. And when you consider the sudden influx of internet usage, it was a miracle the increased demand didn't break the internet. After all, it could have resulted in an internet blackout, similar to the hydro blackout of 2003.
The increased demand for internet had a profound impact on Start.ca. Not only were all of our customers using more internet throughout the day, some experienced sluggish internet because of multiple users simultaneously pulling internet in one household. Downloads and uploads increased. Online streaming increased with video conferencing and online schooling. As people struggled to stay connected with family and friends, social platforms were flooded. Household internet needs increased, warranting the need to upgrade internet packages. Families challenged by decreased incomes due to the pandemic, were looking for more affordable and reliable internet. Many made the switch to Start.ca.
Like You, Start.ca Reassessed What Was Truly Important To Us During Lockdown
Our customer support chat and phone systems were overwhelmed with new inquiries for support and sales. For the first time in Start.ca history, we were not servicing our customers with the speed and quality of service we aspire to.
So, we decided to obtain and implement additional transcoders to ensure reliable internet supply to our customers. We hired and trained new staff to support the increased phone and chat traffic. We reflected on our current processes and tools and asked ourselves how we could enhance the customer experience in this new pandemic environment.
The sudden growth that we're experiencing with staff and customers has both created new challenges by bringing our weaknesses to the forefront and new opportunities by emphasizing the stuff we're really great at and proud of. By taking a holistic, deep dive across all functions, both front-end and back-end facing, we identified the opportunities for continuous improvements.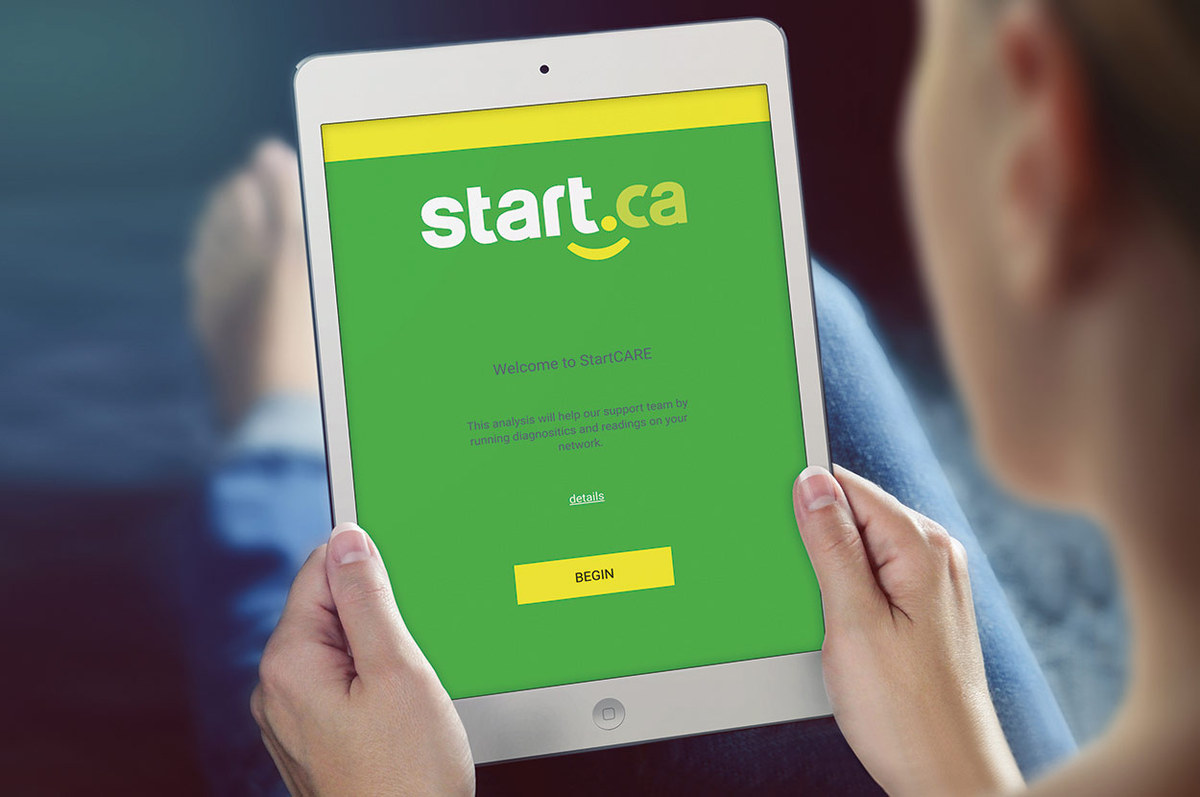 Never Fear, StartCARE Is Here.
One of the more obvious challenges we were experiencing was the significant increase in calls for both support and sales. This created longer wait times on the phones and customer frustration. From our perspective, this problem is top-of-mind because we pride ourselves on our customer's experience. So we dug deep, did a lot of research and have found a solution that we hope will alleviate the phone queue challenge… StartCARE.
StartCARE is a new self-serve app we've implemented that will assist in diagnosing and troubleshooting your home network issues. The StartCARE app can help you find and fix many common home network issues. The app scans your network for problems, then provides you with easy step-by-step instructions for suggested fixes. It can even communicate real-time network diagnostics and test results to your Start.ca Customer Experience Representative – when you need call in for more extensive support.
Rely On StartCARE When:
1. Slow Speeds
Many things contribute to slow speeds on your home network. Such as, wireless signal issues and/or multiple users streaming simultaneously. Although the StartCARE app can't specifically identify congestion, it will provide quick and easy solutions for common internet issues.
2. Connection Problems
Let's face it, poor connection issues can be frustrating, especially if you've hidden your hardware and wires. Save yourself some time and frustration by first using the StartCARE app to scan your network. It can help identify if the issue is in your home or outside. This helps us eliminate several preliminary steps that must be ruled out. It also allows you to take photos and live video at the touch of a button to share with a Start.ca Representative if you ever need to call in.
3. Buffering Video Streams
There's nothing worse than settling in to stream a movie, only to miss the end because your video stream starts to buffer. StartCARE can help by identifying common issues by providing quick and easy solutions to what's bogging down your network.
4. Spotty Wi-Fi Coverage
To improve your wireless signal you may want to consider a stand-alone modem and router rather than an all in one. If you notice your Wi-Fi is spotty, you can attempt to power cycle your equipment, or improve the positioning of your router. If you've tried the old reliable, and have come back scratching your head, we're sure the StartCARE app can help. If you need to give us a call, the StartCARE app will allow a Start.ca Technician to gain access to your router through the code you provide them to optimize your Wi-Fi Network.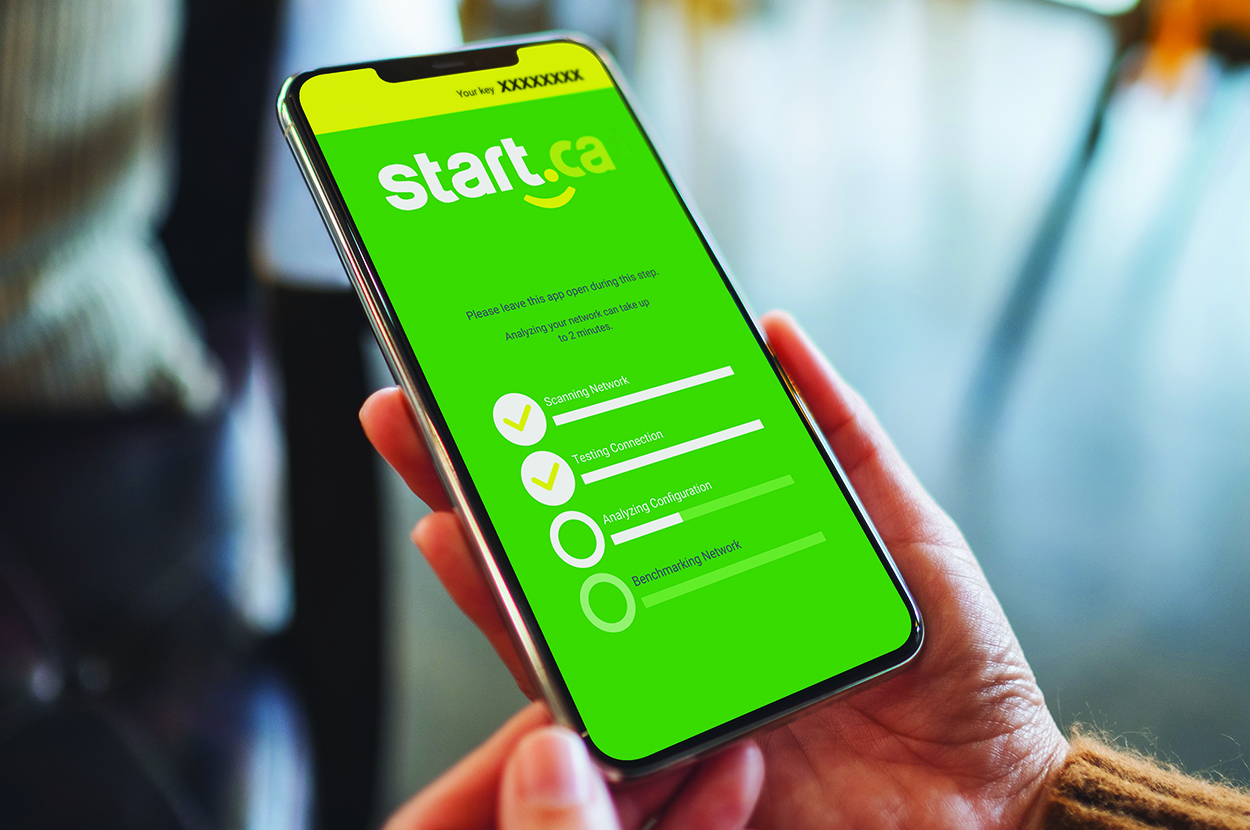 Get The StartCARE App Today
To download the app we've included easy step-by-step instruction on our website. But it's as easy as downloading the free StartCARE app on your iOS device from the App Store or Google Play Store on any Android device. Once downloaded all you need to do is click begin and follow the prompts.
We know we're really friendly to talk to and totally understand if you want to call us for technical support, but with StartCARE, you now have another option. If you lead a busy lifestyle, don't like talking on the phone, or consider yourself an independent problem solver, StartCARE provides an alternate solution that's quick and easy.