Get the 411 on keeping your kids safe on the internet
5 minutes read
|
December 8, 2015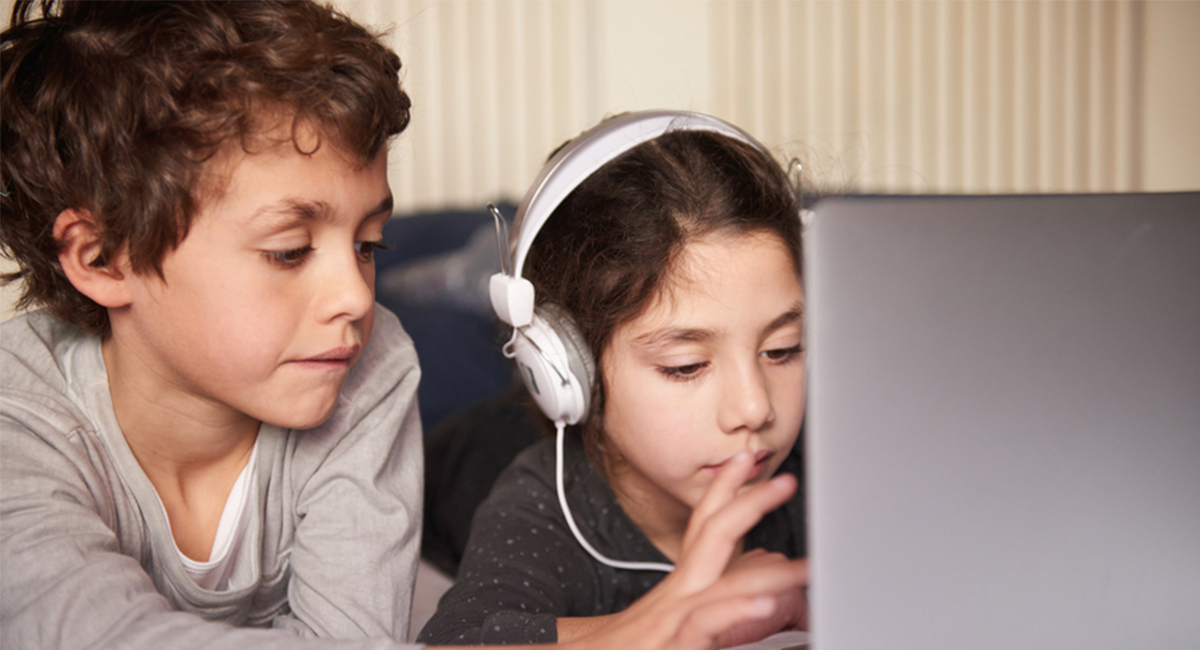 Updated on March 11th, 2022.
Most people, including our kids, have spent more time online this year than ever before. The internet has allowed many of us to work safely from home, or attend classes or grade school online. But just like the real world, the internet is a big place and it can be easy for kids to get into trouble. If you're worried about keeping your kids safe and feel overwhelmed about where to start, don't worry. We've got some tips to give you peace of mind and help keep your kids' online experience safe and happy.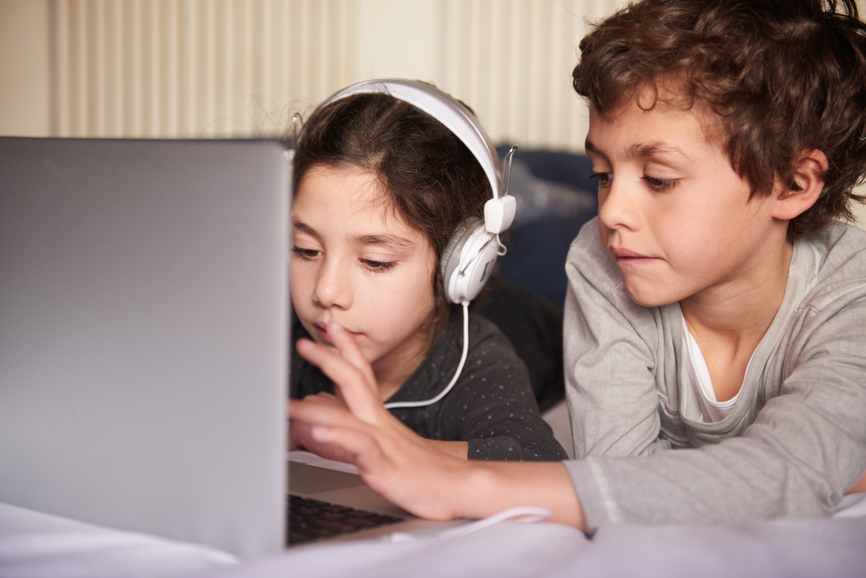 First things first:
Have a conversation about the Internet
Keeping track of every app or site that your children visit is impossible, and pulling the plug on the Internet is not practical for anyone in this day and age. That's why it's important for you to talk with your kids about how to be safe and responsible on the Internet.
Make sure to cover the essentials.
Ensure that your kids understand that they should never:
Share their real name, address, or other identifying information
Meet personally with anyone they 'meet' online
Respond to hurtful or disturbing messages
Most importantly, your child should understand that when they see anything that makes them feel uncomfortable online, they should come straight to you.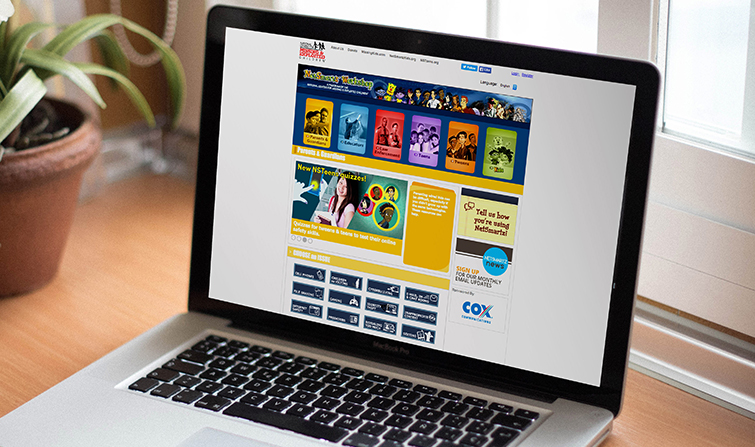 A good place to start is the NetSmartz program, which offers information on issues like cell phones, social networking and gaming.
On their computers
A desktop or laptop computer is the tool of choice for kids to do everything from homework to watching videos and playing games, so it's important to make sure their experience is safe and enjoyable. All modern operating systems today have robust parental control settings built right in. These tools allow parents to set what kind of websites, apps or games their kids are allowed to use, set allowances for screen time and even review detailed logs of what they were up to while using their computer.
If you use a Windows computer, Microsoft has a dedicated parental web portal to help you set up your computer. If you are on an Apple computer, this step-by-step guide will walk you through the process of creating a restricted user profile for your kids, in addition to setting limits on screen time, apps and web pages.
On their mobile devices
With kids and teens getting smartphones as young as age 11, it's important to consider limits parents can set on those devices as well. Both Apple's iOS and Google Android operating systems offer restrictions that allow parents to set what your children can and cannot access. These restrictions can be applied to Internet browsers, mic and camera access, buying and installing apps, and even access to age appropriate content.
If your kids have an iPhone or iPad, Apple's parental controls support page is a great place to start. If your kids have an Android device, PC Advisor provides a handy get started guide.
On the internet
Search engines like Google can open up a whole new world for your children. This is why search providers provide search filters so parents can make sure results are family-friendly. In fact, Google offers this type of control across their entire product line, including Search, Youtube, and the Android Play store.
On social media
In recent years, while social sites have improved their effort to protect the privacy of their users, it's still up to the users to find these enhanced settings. As more of your children's social experiences move online, these settings can be tricky. So, here are the top 4 social media platforms to watch out for: Facebook, Twitter, Instagram and Snapchat.
For Facebook, sit with your kids and go through their privacy settings panel on their account, and consider Facebook Kids Messenger instead of the normal interface. On Twitter, read about how to protect personal information through blocking, reporting, and using private tweets/accounts. On Instagram, learn how to make an account private and scrub location information from photos. On Snapchat, make sure your kids are clear on how and with whom their snaps are shared, and who can see their snapchat stories. And on Tiktok, learn about family safety mode and other safety controls.
When Gaming
Online gaming is a great way for kids to have fun while also developing skills and encouraging teamwork with their friends. However, it is important to know the risks and to educate your children so they can stay safe and keep their gaming experiences positive. Here are some online gaming safety tips for kids and parents that will help to keep online gaming safe and secure.
Wrapping up
The Internet can be a wonderful place for your child's growing mind. But it's important to build a strong foundation with your children to ensure they are making responsible choices online. The biggest key remains having an open line of communication with your kids about what they are doing online and being knowledgeable about the tools that are available to help you along the way.
Stay safe, have fun and enjoy.