Inspire Breakfast by Start.ca – 2019
2 minutes read
|
June 11, 2019
Start.ca kicked off a new tradition, a celebration of our employees and our history.
June 10th, 2019
By the Start.ca Team
We kicked off a new Start.ca tradition. Employees were invited to get inspired. What does that mean?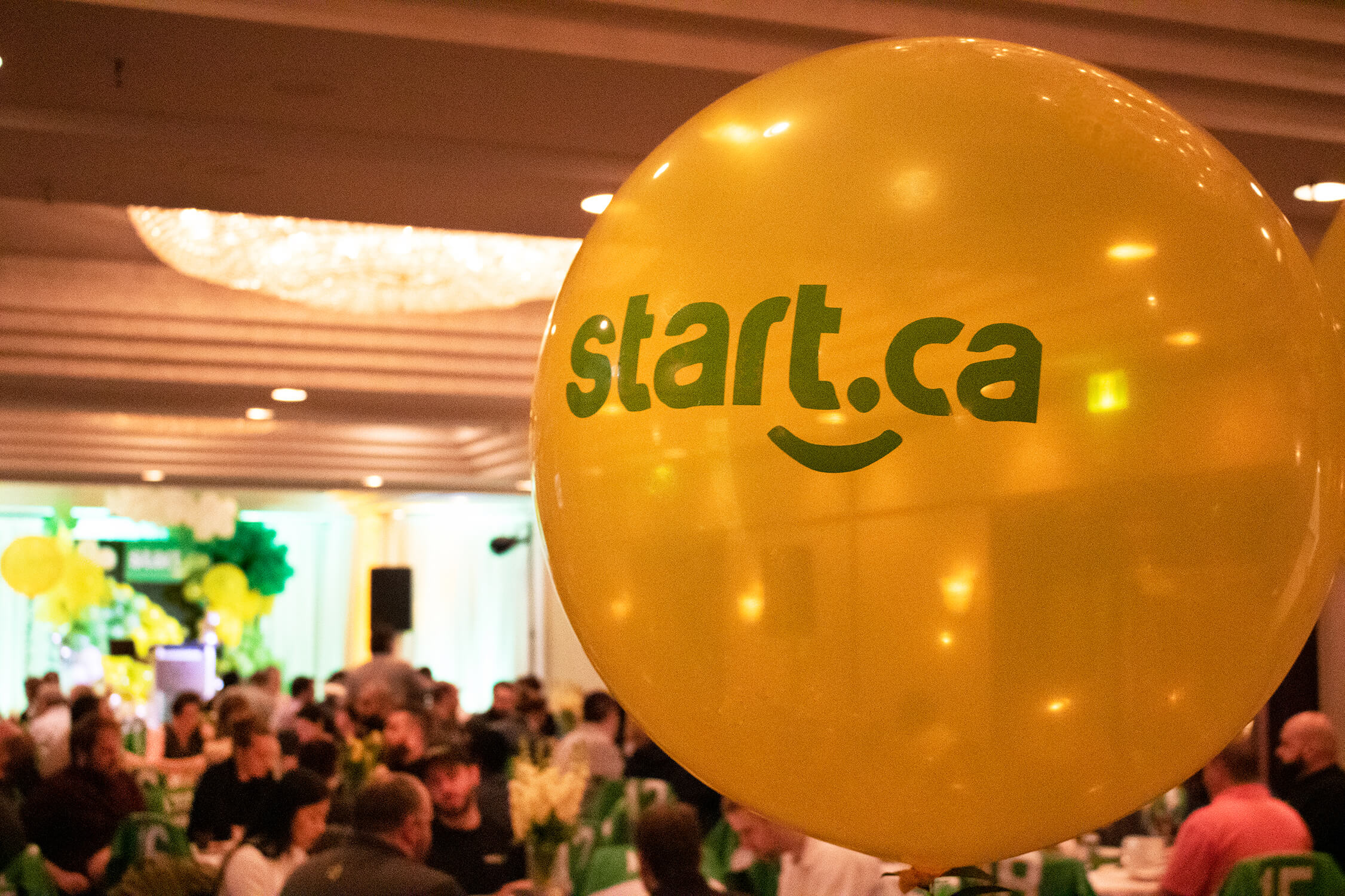 Well, for the Start.ca family it was a moment to get together to share experiences and our achievements. It was also a moment to look back to the very beginning and see the evolution of an idea. An idea that grew into a company of over 160 (so far). Oh, and there were awards and goodies too!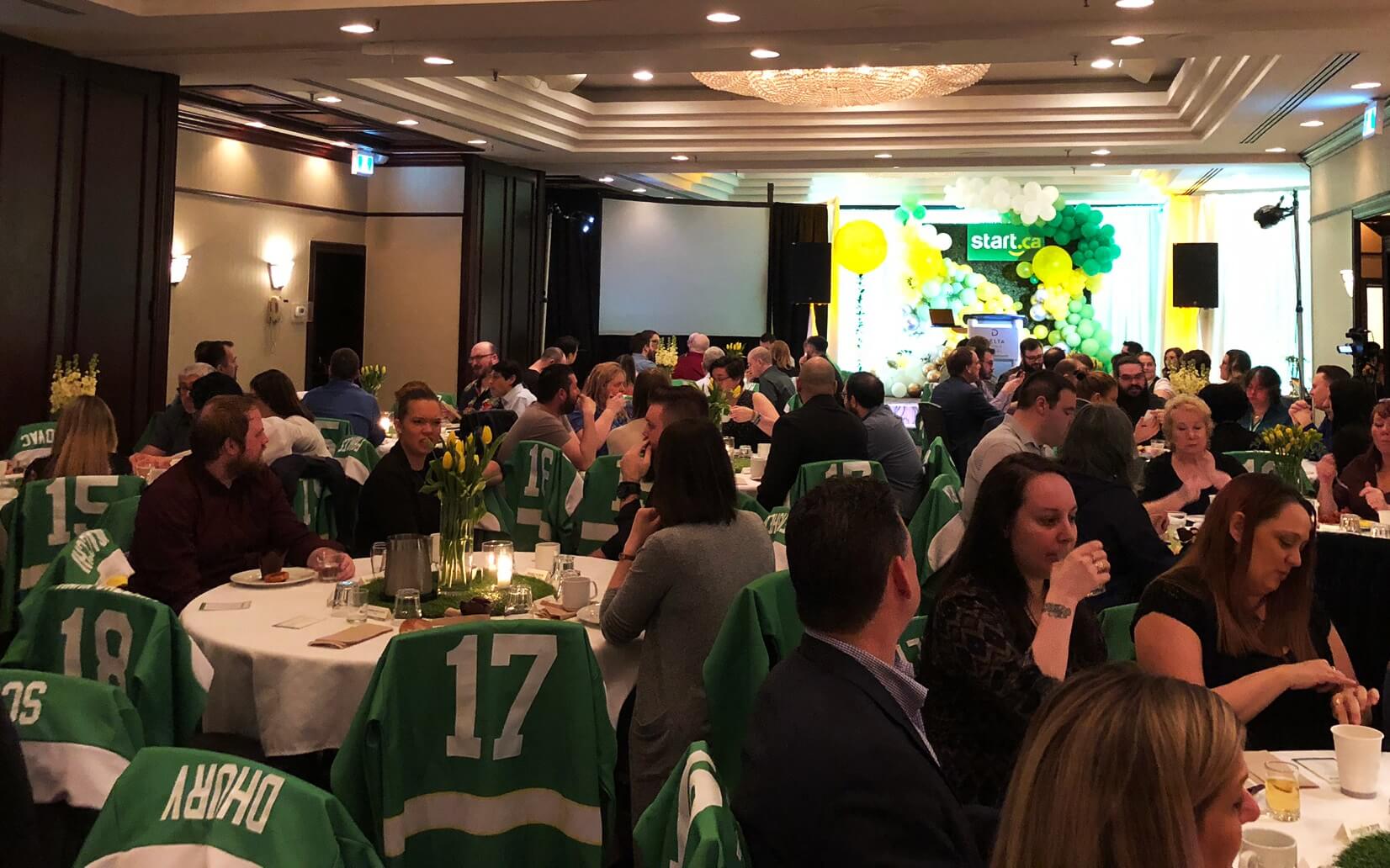 When we arrived at The Delta London Armouries Hotel ballroom, we were pretty psyched to find everyone got a customized Start.ca hockey jersey complete with names printed on the backs. We might now be the biggest hockey team in Canada! CEO Peter Rocca followed up breakfast with an inspiring presentation about the history and direction of the company. Not even a bout of bronchitis could stop Pete from nailing it!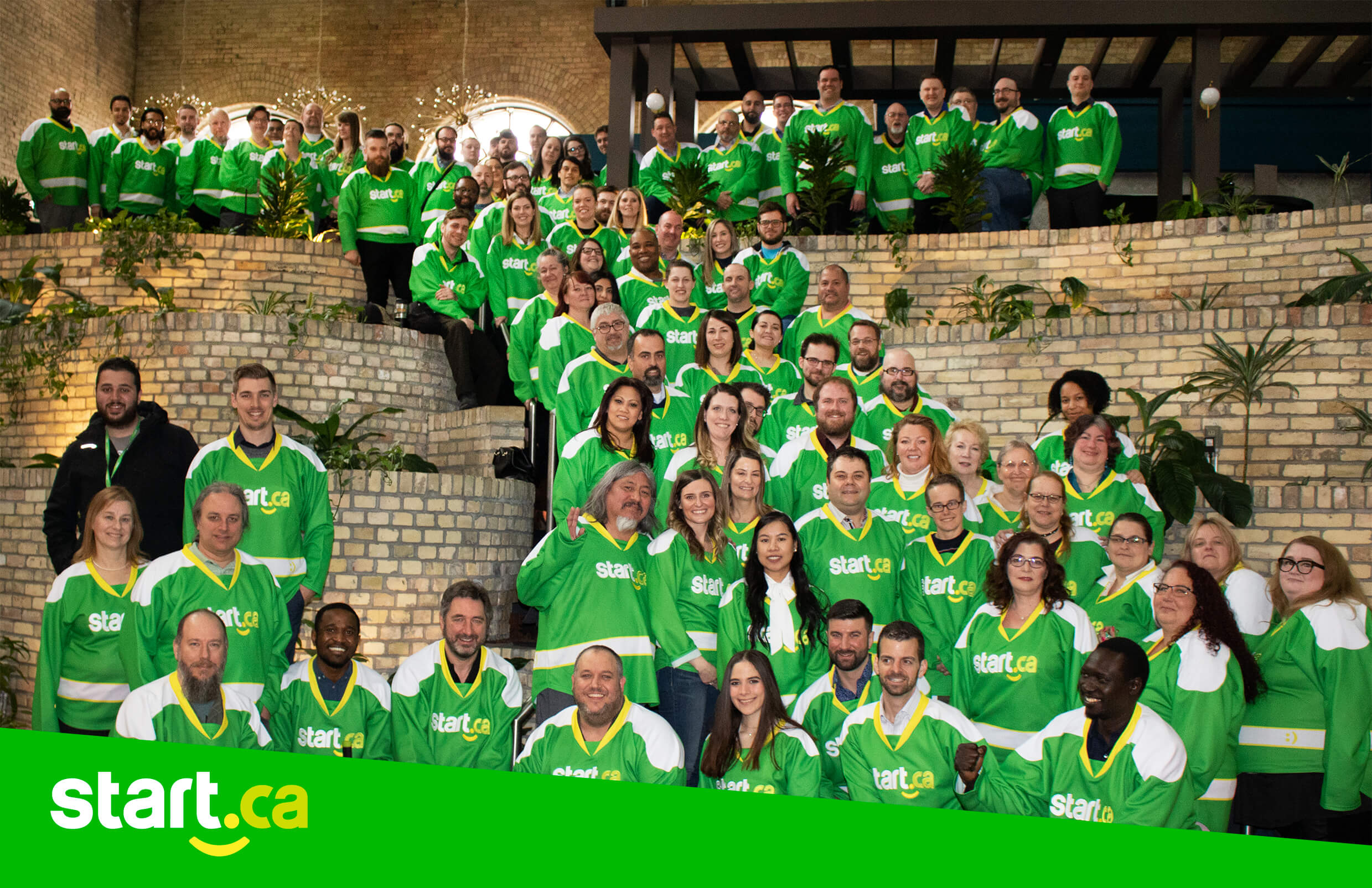 Then it was awards time. Award nominations were made earlier by employees and everyone had the opportunity to nominate someone. We've got a pretty amazing team here, so needless to say there were a lot of nominations. Unfortunately, we only had 8 awards to give away (one for each core value, plus a Leadership Award and finally the President's Award).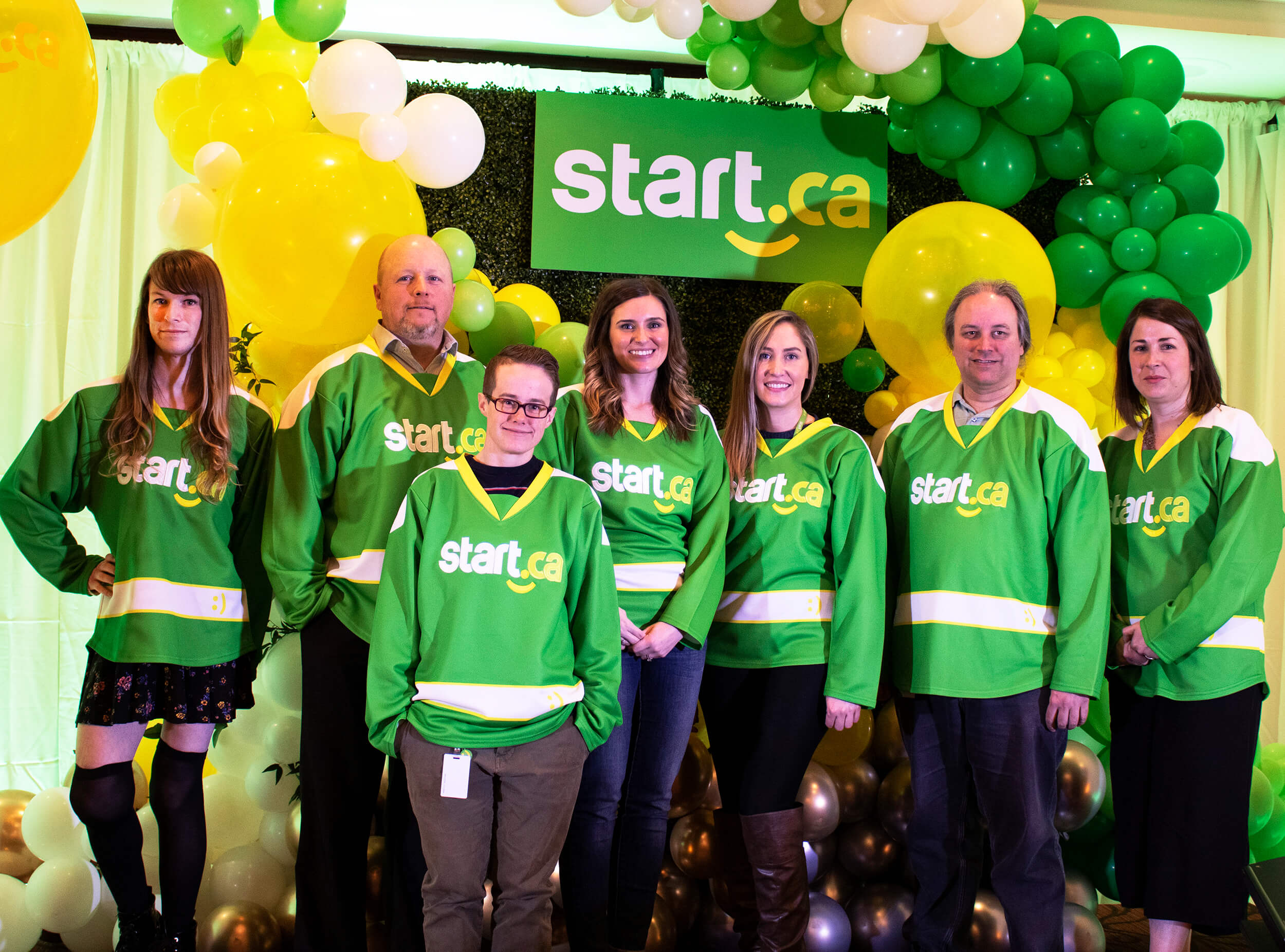 Here are this year's winners, or as we like to call them, "The 2019 Start.ca Starting Lineup."
The Delta London Armouries Hotel was a great venue and we really appreciate their help making this event happen. It was an incredible morning and we're already looking forward to Inspire 2020!