Reducing your tech carbon foot print this Earth Day
2 minutes read
|
April 22, 2018
There's lots you can do to reduce your impact on the environment, including when it comes to technology.
If you could easily reduce your personal impact on the planet, wouldn't you? What if there were a few things you could do quite quickly that would help push the needle back the other way just that much more? Well, there are and for #EarthDay2018 we've put together an infographic that highlights some of the simple ways that you can reduce your impact (or carbon footprint) when it comes to technology: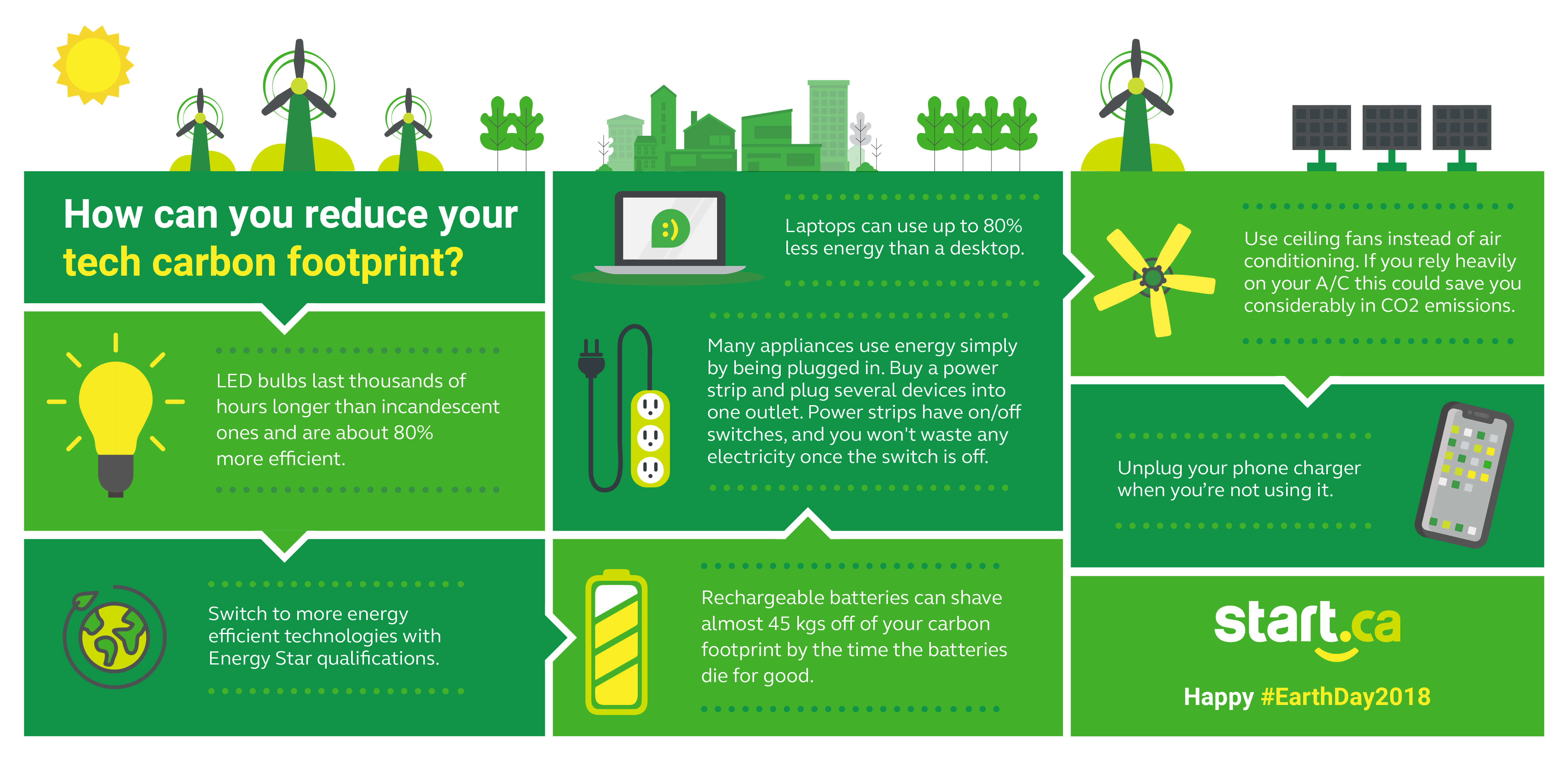 Those are just a handful of ideas, and we hope that you can try some of those out (if you aren't already).
We also realize that you might be saying, "Sure, but I'm just one person. What impact could I really make?" Fair point. But try to remember that improving the impact we have on our planet is a process. Taking steps like these (and telling people that you did) helps keep the topic front and center. Change like this takes time. Things will continue improving as long as we are all thinking, talking and taking action, no matter how small.
Don't forget to visit the EarthDay.org web site. That link will take you to the Take Action section of their site, which is full of ways you can help.