London Comic Con 2017
2 minutes read
|
October 24, 2017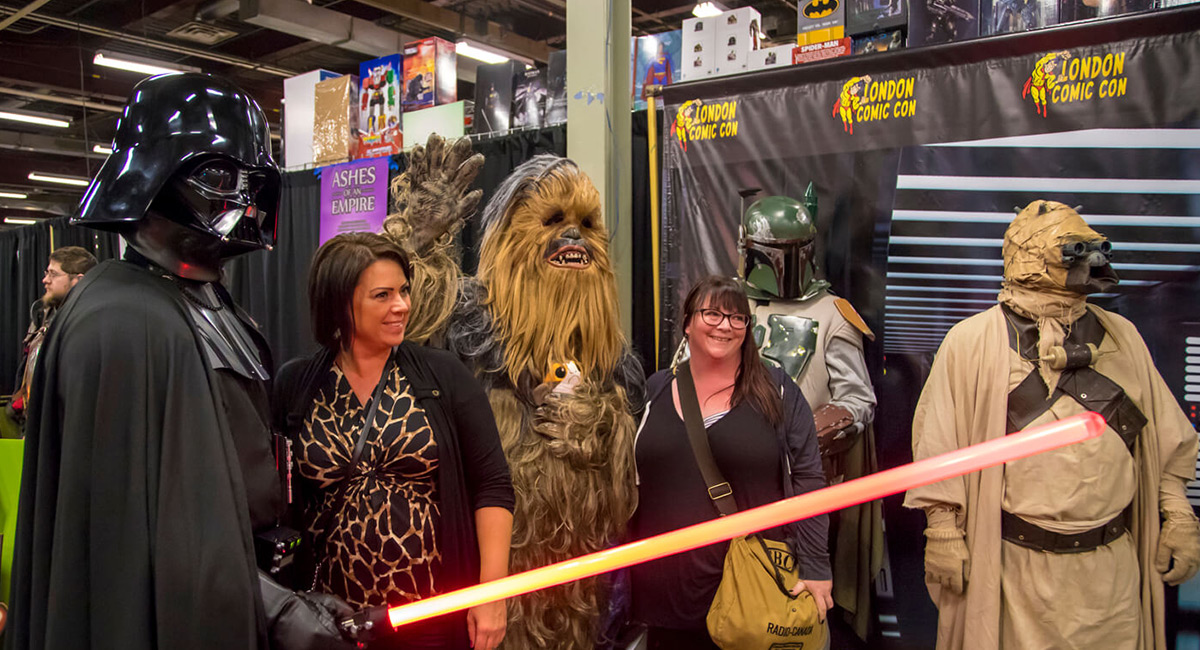 Start.ca presents another funbelievable London Comic Con
#519ComicCon brought in all the weird and wonderful, and they came from every which way.
October 23, 2017
By Leanne from Start.ca
Some families are dance people, some families are into sports. Not mine. We are geeks and adore Doctor Who, Fringe, and Star Trek! So I wasn't surprised when my youngest daughter drove 3 hours to go to London Comic Con with me.
This year's event took place October 13-15 at the Western Fair District. It was a huge success and Start.ca was there again as the title sponsor. The entire venue was a sea of green as our team gave out more than 6,000 smiley face bags over the course of the weekend.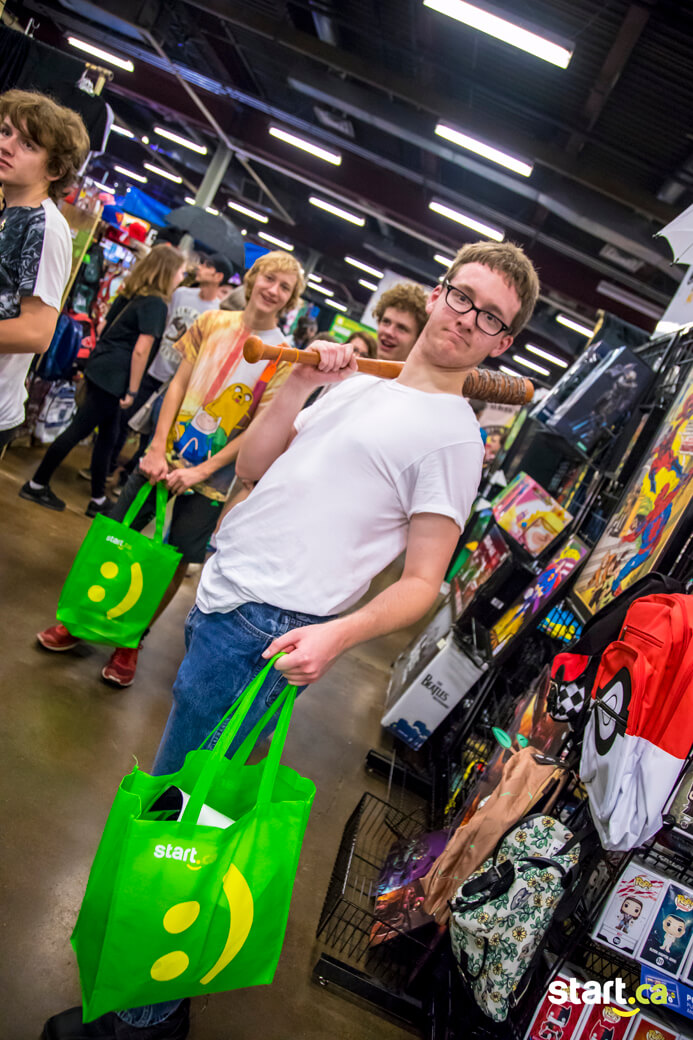 Now to be honest, I'm more of a Star Trek: TNG and Voyager fan, but I couldn't miss the opportunity to see William Shatner in real life. I even bought a Kirk vs. Gorn poster to hang in my home office! Best known as Star Trek's Captain James T. Kirk, Shatner was a Comic Con hit as he shared lots of entertaining memories during his Q & A session on the bridge…also known as the main stage 🙂
The crowd also went wild for Amy Jo Johnson as she revealed what it was like to be the original Pink Power Ranger. Of course, the Degrassi Cast and Seth Gilliam from The Walking Dead didn't disappoint either!
And while it may have been unseasonably warm this year, that didn't stop diehard fans from dressing up as their favourite characters from TV, movies, video games and manga. I absolutely loved the Klingon!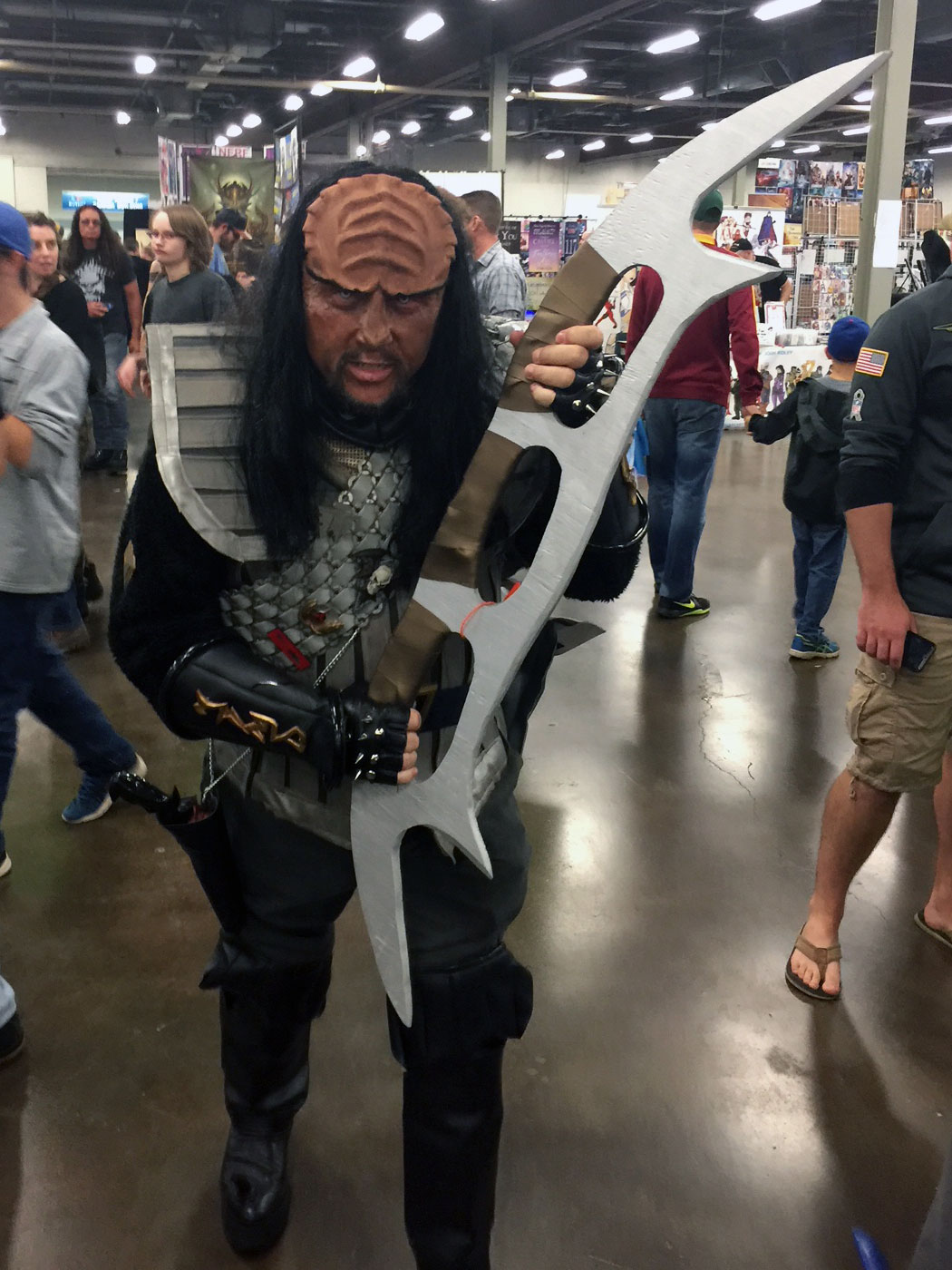 I was kind of hoping to get discovered during the Buffy the Vampire Slayer "Once More With Feeling" singalong, but apparently people don't recognize talent these days. Even though I missed my shot at stardom, there were plenty of fun activities throughout the weekend, not to mention all the memorabilia and comic books available.
---
Watch our Comic Con video here, and find more photos here. Make sure to Like (and follow) us!