Start.ca proud to be a part of 2019 Juno Awards
2 minutes read
|
March 25, 2019
Start.ca proud to be a part of 2019 Juno Awards
That. Was. Epic.
March 25th, 2019
By the Start.ca Team
The biggest names in Canadian music were in London this weekend for the 2019 JUNO Awards, and guess what – Start.ca was part of the fun! If you happened to be in London during the JUNOS, you may have seen our green guitars going around town:
You may have even partied with us at the official JUNO Broadcast Viewing party (and After-Party sponsored by Start.ca). Sunday night also featured adrenaline-pumping performances from local London duo Loud Luxury, and Ryan Shepherd.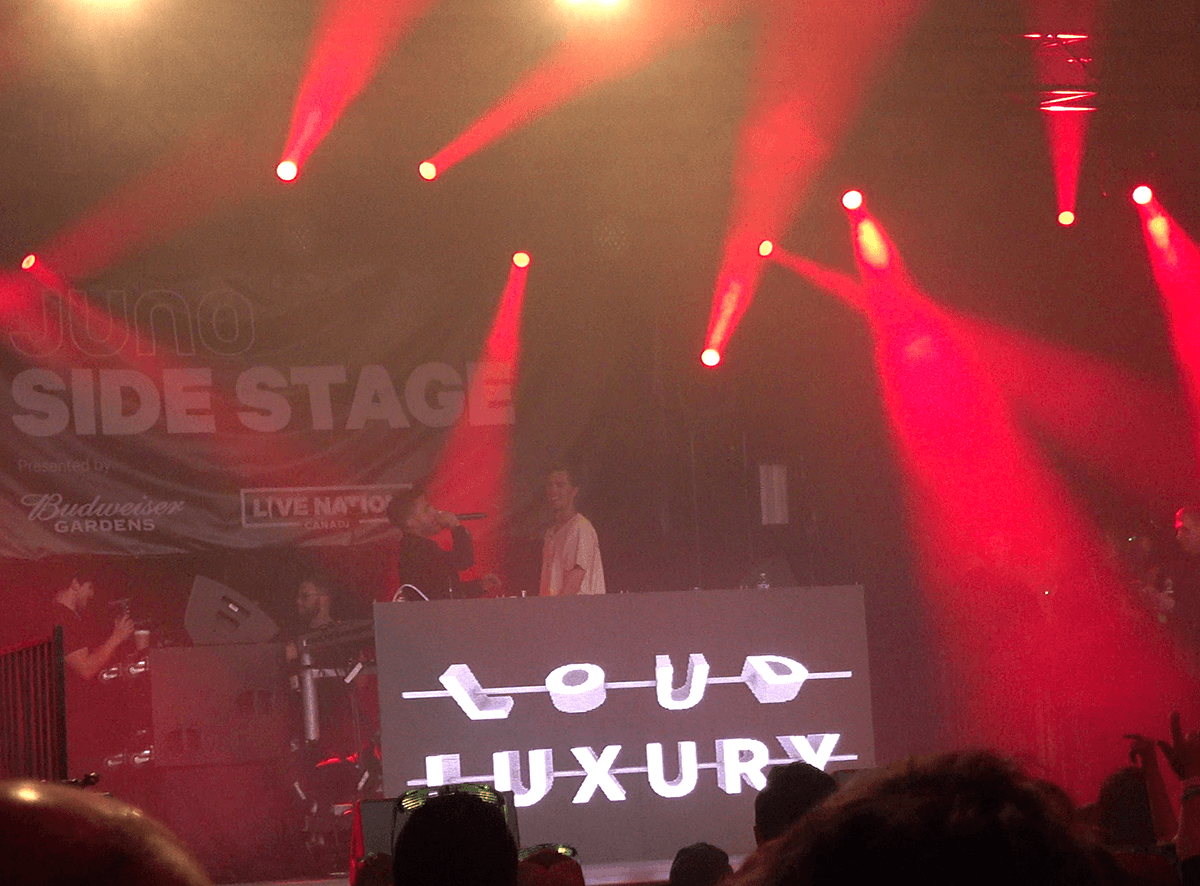 If you missed the fun, don't worry, keep reading:
On Friday, we went over to Dundas Place with our Start.ca green guitars to see if we could entice people to play us their best jams. On the line? Tickets to the JUNO Awards. We were serenaded by many talented (as well as some… interesting) performers who were willing to give it a shot.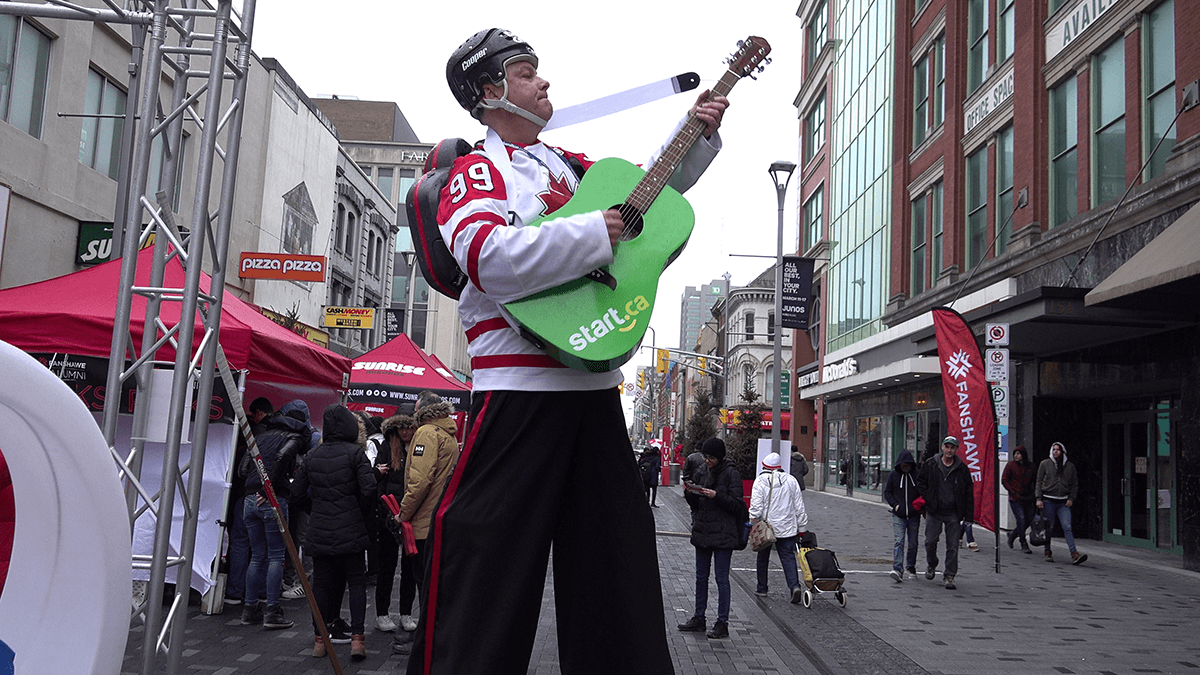 Later that night, we took the guitars downtown and hit some pubs. The folks there were already celebrating St. Patrick 's Day so needless to say, they very friendly and very willing to put it all out there for a chance at glory. Thanks to everyone who participated – we truly had an amazing time jamming with all of you.
After the contest, Start.ca was fortunate enough to be able to hit up tonnes of Canadian music icons on the red carpet, and they signed our guitar! We got signatures from music legends, Jann Arden, David Foster, The Trews, Classfied, Jessie Reyez, and more!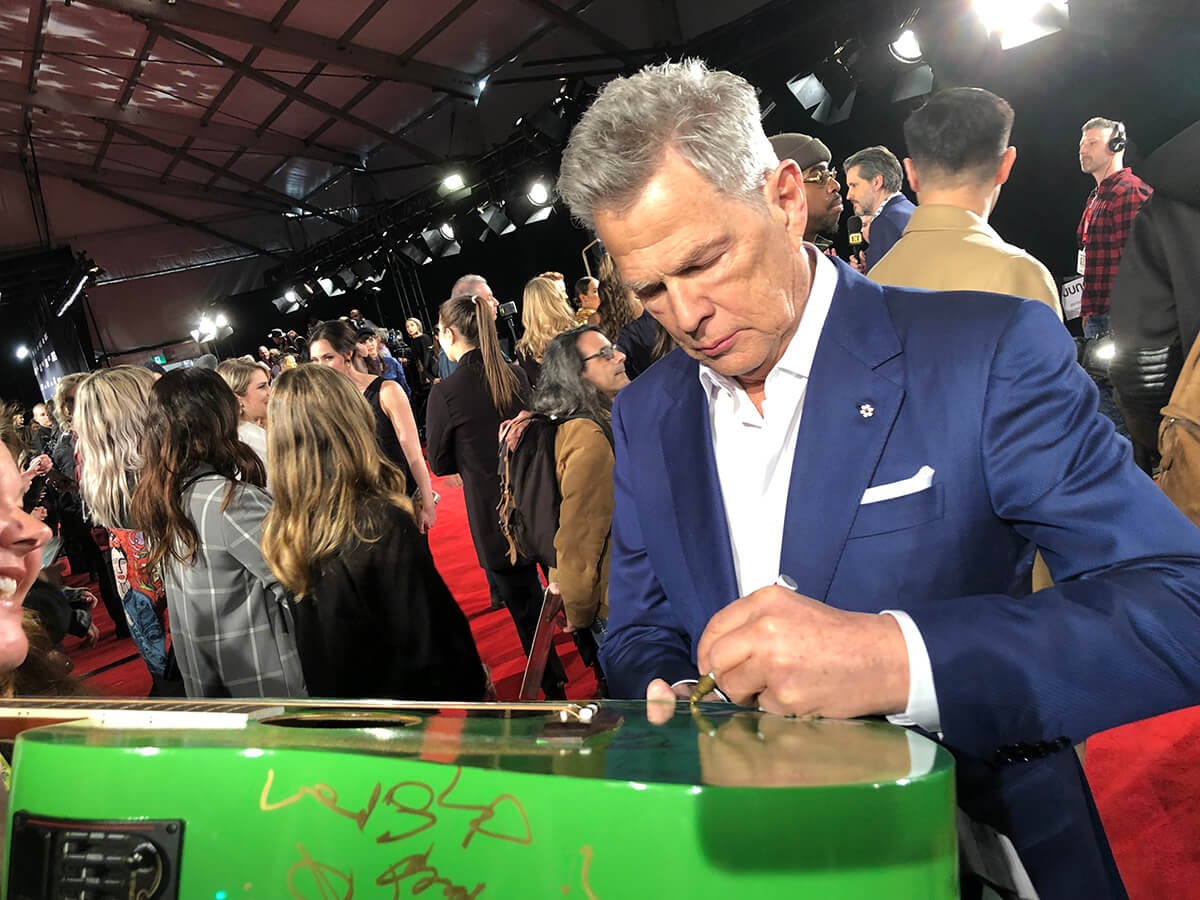 So what's happening with those guitars? We will be auctioning one of them off at the Start.ca London Sports Celebrity Dinner on April 1st. Another one is going to MusiCounts, a charity that helps kids gain access to instruments and music education.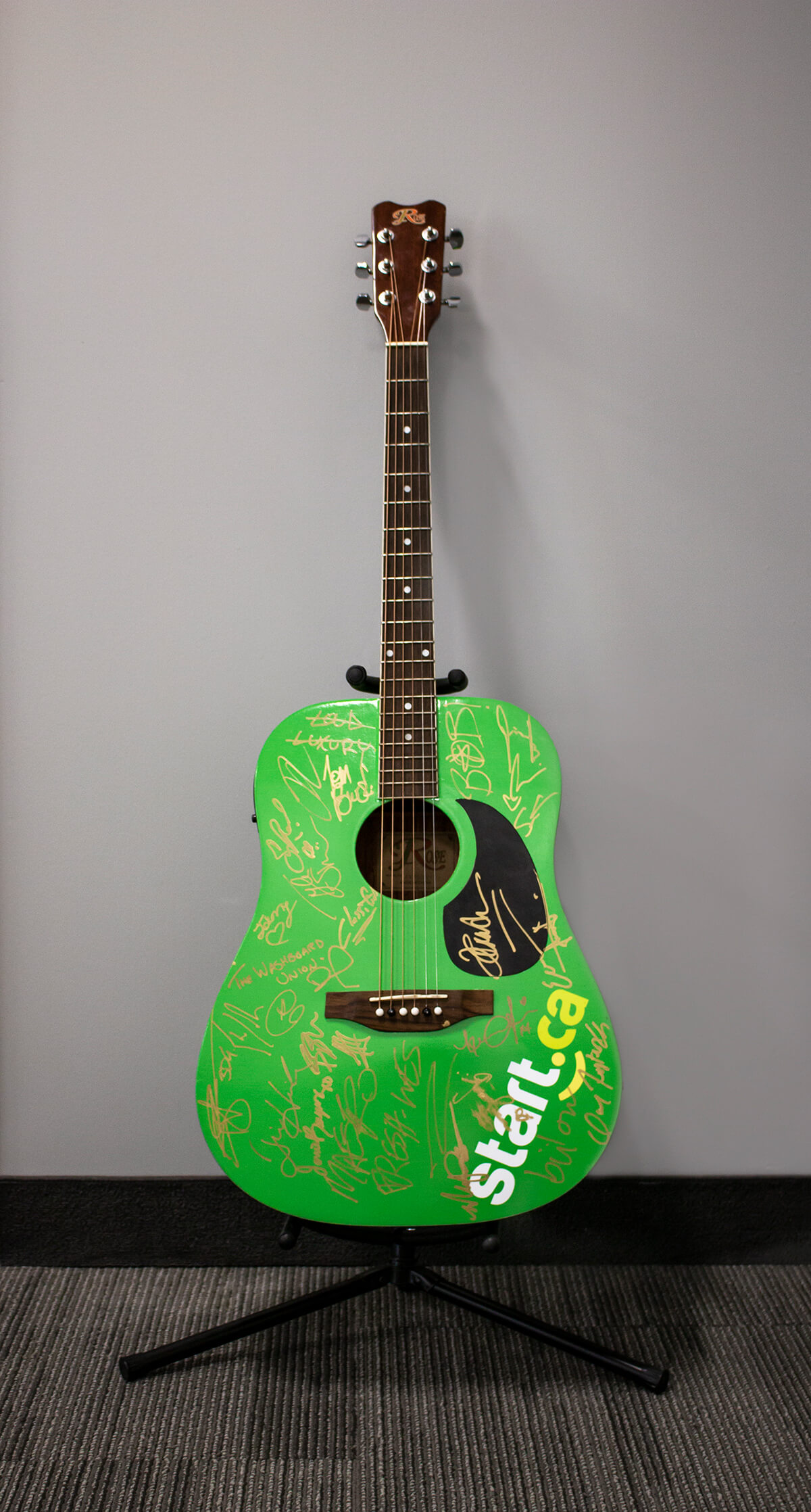 Thanks again to everyone who helped make the JUNO Awards such an amazing showcase for London. The JUNOS coming to London was really more than just an awards show – the whole city came together with the support of some amazing sponsors and event organizers for a week of live music, arts & culture, and of course, parties. We have to go catch up on sleep now but it was totally worth it. Keep rocking, London.
Learn more about how Start.ca is involved in the community.