Start.ca Presents Rock the Park 2018
3 minutes read
|
July 31, 2018
Rock the Park 2018 presented by Start.ca
#RTP2018 was 4 days of fun, featuring everything from the 80s, 90s and beyond!
July 31st, 2018
By the Start.ca Team
Some people like to relax quietly by the pool in the summer. Not us. We like to crank up the tunes, and that's exactly what happened when Rock the Park presented by Start.ca took place in Harris Park in July. For many fans, this event was the highlight of the summer (and one that featured a record-breaking 12,000 in attendance for 90s night)!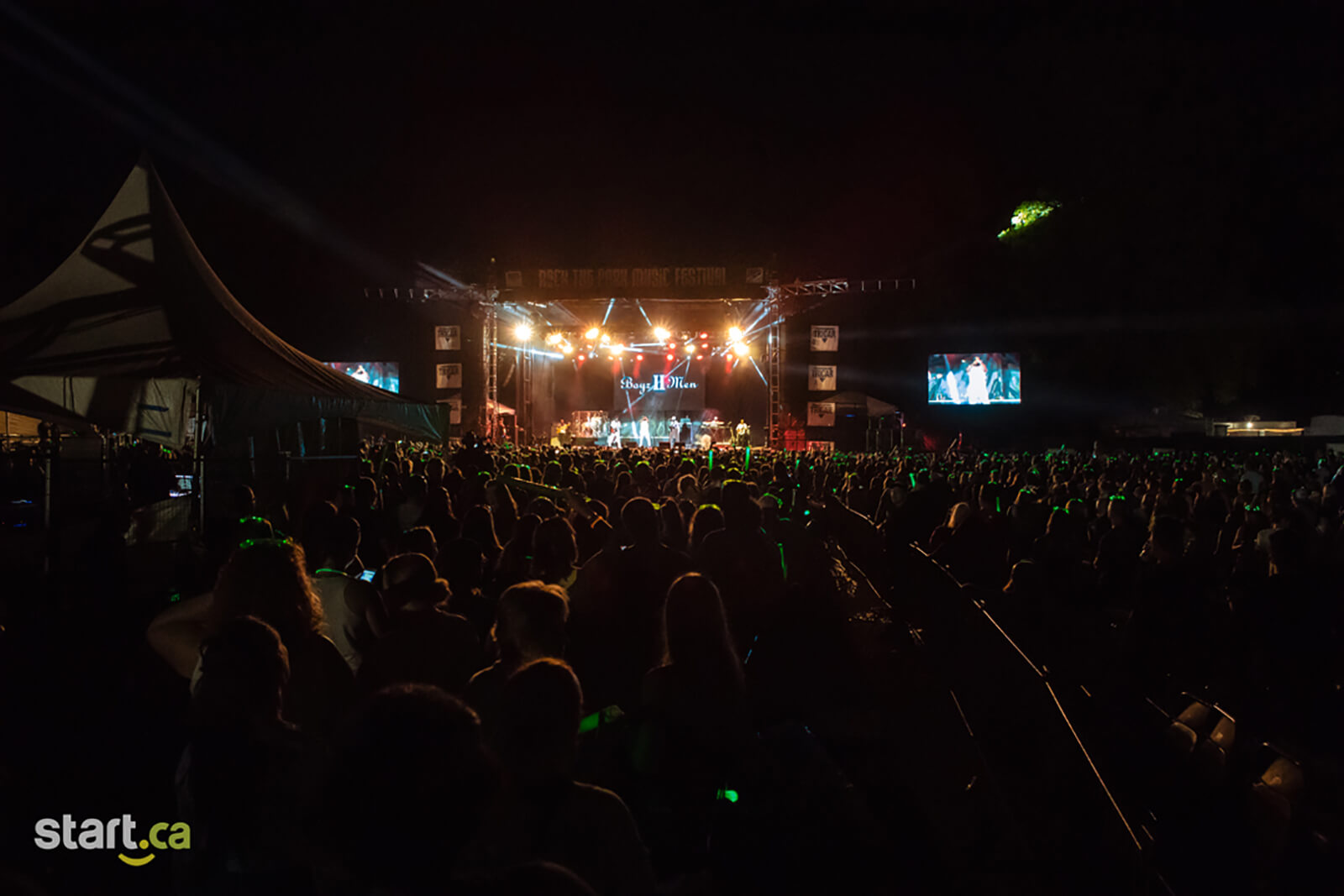 Our drink cozies and LED glasses were a huge hit. We also gave away thousands of light up foam sticks, bags (and stickers!) to help the crowd rock out to their favourite artists. Harris Park was transformed into a sea of green by the end of the night.
Of course, our swag wasn't the only thing that rocked the park — there was an amazing lineup of musicians, from Machine Gun Kelly to London's very own Texas King. The costumes worn by people in the crowd were an added bonus, especially all the Cyndi Lauper wannabes 😉 A special thank you goes out to Boyz II Men for the beautiful roses!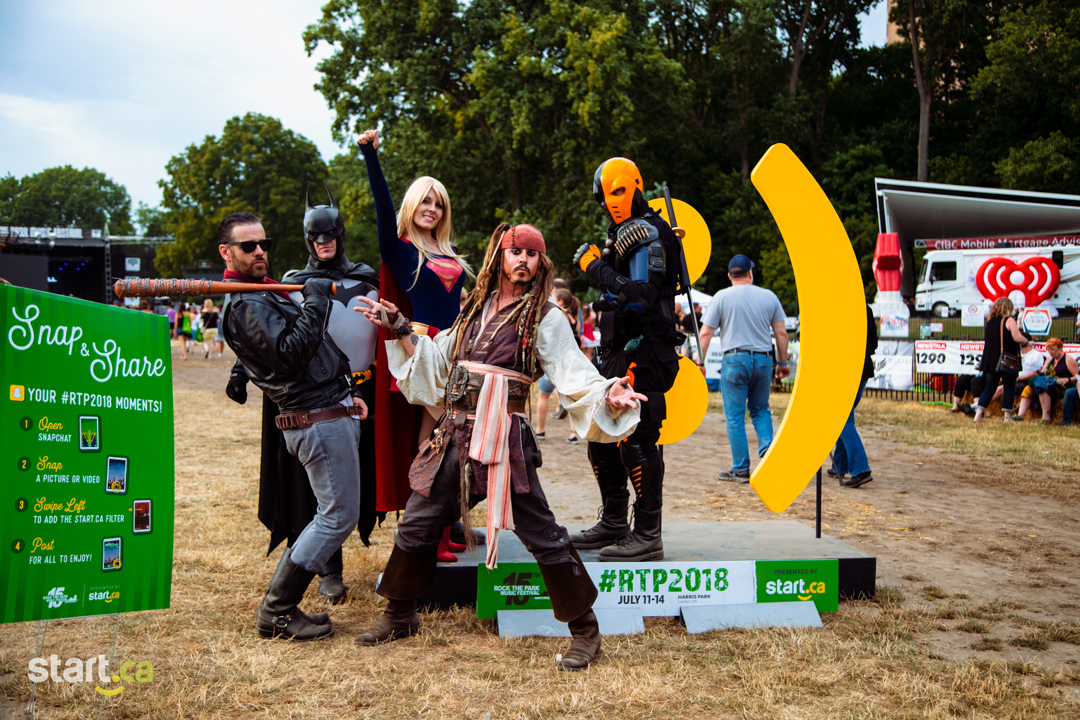 This year, concert attendees on Snapchat were treated to our custom filter, and our giant smile sign was on site creating the perfect photo-op! To help beat the heat, we had misting tents and gave out freezies from our very own Smile Cycle. Our charging stations were also on hand, ready to aid any phones that may have snapped too many photos.
If you were there (or saw our photos on Facebook) you might spotted Captain Jack Sparrow, Harley Quinn, and many more celebrity look-alikes over the weekend. But what were they doing there? Well, there's no better way to tell people about our upcoming TV service, Start TV,  than by bringing characters like these to life at Rock the Park! If you happened to pop over to one of our tents, you might have caught a preview of our channel packages (and theme packs) that will soon be available. Want to know more about Start TV? Learn more here.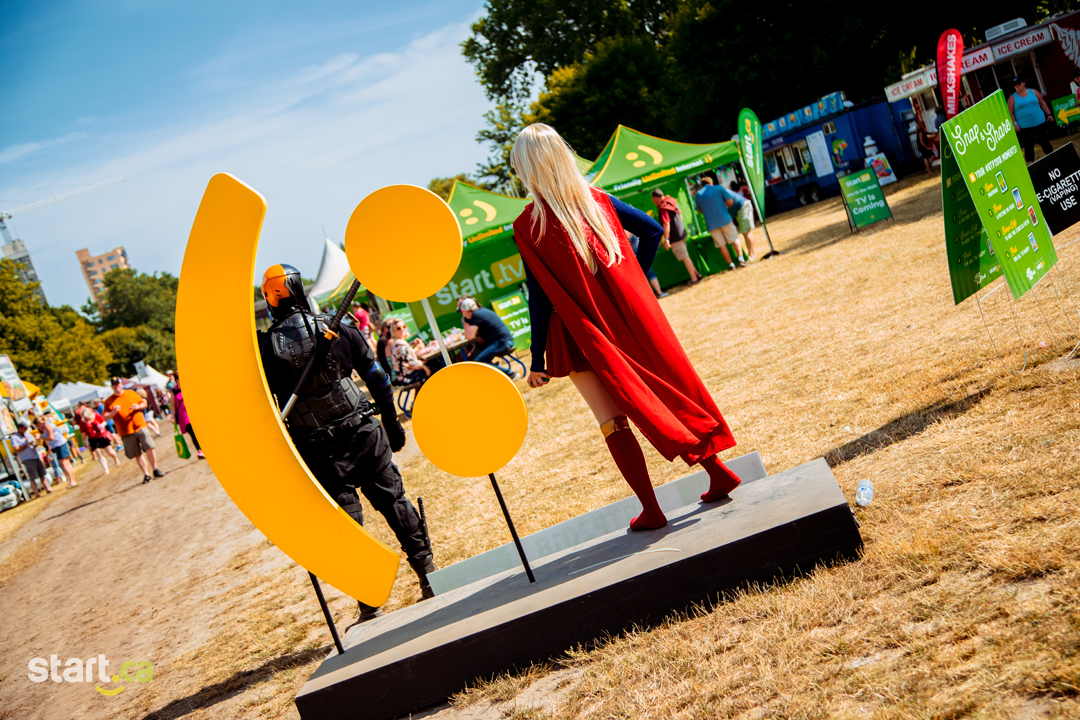 We'd like to express a huge thank you to our staff, our cosplayers, the City of London, the performers, Jones Entertainment Group, and most of all — everyone who came out for a weekend of amazing music and fun!
Want to see more? Don't forget to check out our Rock the Park photos on Facebook.