Start Digital Home Phone… it's the talk of the town.
4 minutes read
|
May 26, 2021
Let's face it, your traditional home phone… aka "landline" kept you figuratively and sometimes literally tied down to your home. It was an antiquated and expensive approach to communicating. But Digital Home Phone isn't a landline. It leverages the power of the internet… empowering you to make and receive calls, from anywhere. Consider yourself emancipated!
Digital Home Phone or VoIP (Voice over Internet Protocol) has revolutionized the telecom industry. It's a technology that enables you to make voice calls using your broadband internet connection as opposed to relying on dated and expensive analog phone lines. So, calls travel via the internet just as your emails do, with no geographical borders. As 5G breaks down the limits of mobile internet, the possibilities for Digital Home Phone are endless. Now's the time for households to future-proof their telephone system.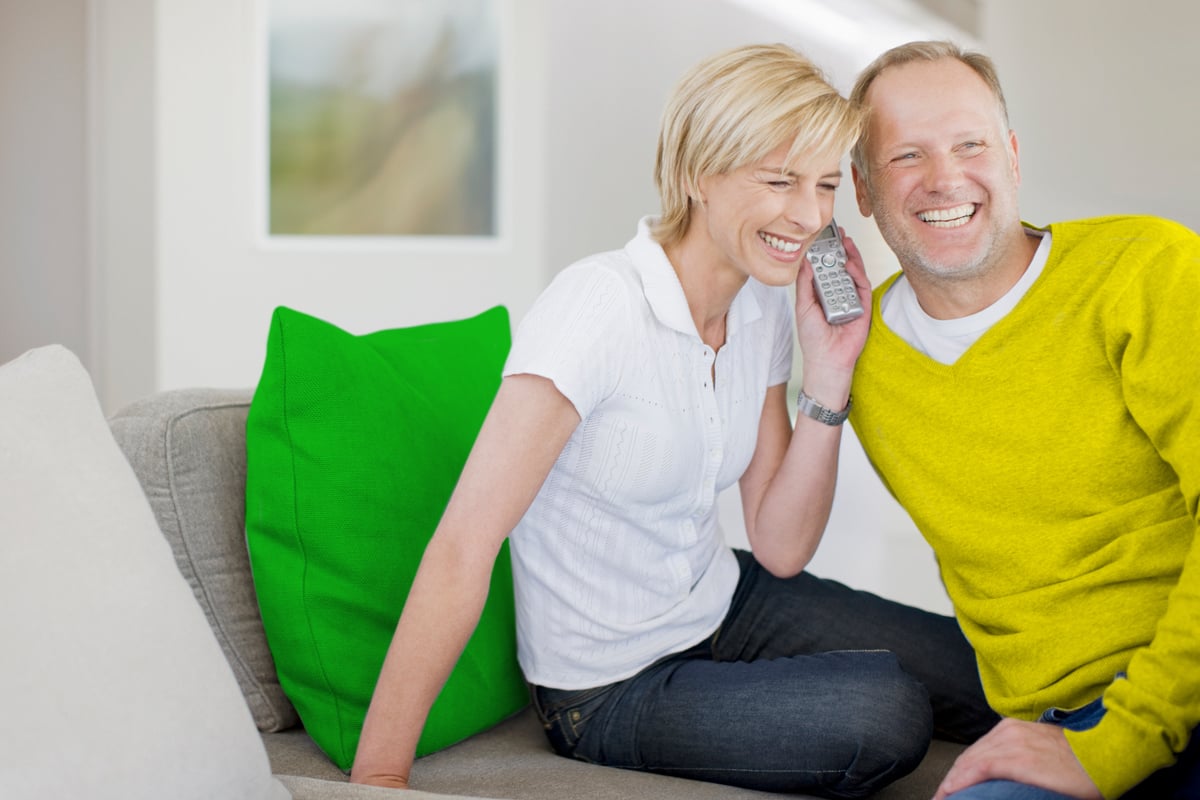 MANY BENEFITS: ONE OF WHICH IS A PRICE THAT'S TRULY LIBERATING
Here's everything you never knew you always wanted to know about Digital Home Phones and how they'll forever change the way you and all of us communicate moving forward.
Affordable: More Chit-Chat, Less Cha-Ching
Those old landlines that keep you sequestered to your home are not only limiting, they're expensive. That's because they rely on physically laying expensive copper phone lines – how five minutes ago. Avoiding that process saves time and as they say, time is money. So, saving that time and money results in huge savings for us which can now be passed on to you! I believe they call that a win-win.
Quality Call Sound: Music To Your Ears
VoIP offers strong call quality; you won't have to hang up in frustration due to muffled or fuzzy audio. When paired with digital handsets and phones that come with noise-cancelling technology, your phone conversations will be crystal clear, even when your home gets a little nutty –  like when you're working from home and your dog welcomes the delivery person for all those online orders you've been making!
All The Features. None Of The Extra Cost: At A Price That Rings True
Since Digital Home Phone is a giant leap forward, we decided to pull the features you expect out of the dark ages as well. So, features that would typically be additional costs with a standard phone provider are all included at no additional cost. Call Display, Voicemail, Call Forwarding, Call Waiting and Three-Way-Calling… yeah, they're all included.
Easy To Install, Easy To Use: No Instruction Manual Needed
You won't spend hours reading instructions, which means no expletive laden outbursts. Simply plug in the adapter, connect to your internet's modem and voilà, start chatting via computer, or your chosen handset. And if you move, it's hassle-free. You keep the same telephone number and account as your Digital Home Phone service is linked to your internet service not your address.
No Contract. No Dropped Calls: Come And Go As You Please – Literally
We never tie you into a contract — not for Digital Home Phone or any of our other services for that matter. So, like the freedom you'll experience with our Digital Home Phone, you're also free to cancel at any time, although we're confident you'll want to stick around because it's just that good.
THREE GREAT PLANS – ONE'S JUST RIGHT FOR YOU
With plans ranging from unlimited calling within Canada, unlimited calling within Canada and the U.S.*, and unlimited calling to 65 countries worldwide priced from $15- $30/month, it's safe to say that when it comes to Digital Home Phone… we've got your number.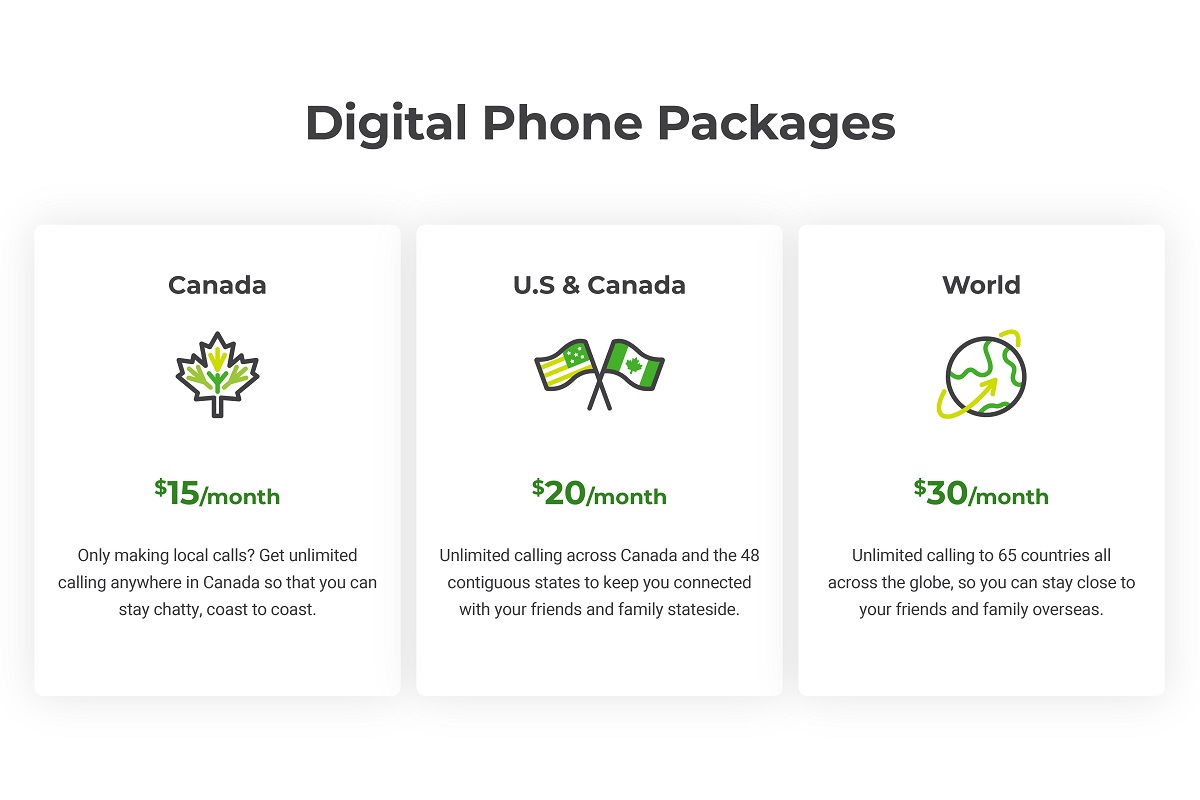 Now's the time to future-proof your home's communication system. So, go ahead, yakety-yak, chit-chat, shoot the breeze. You're going to love Start Digital Home Phone.